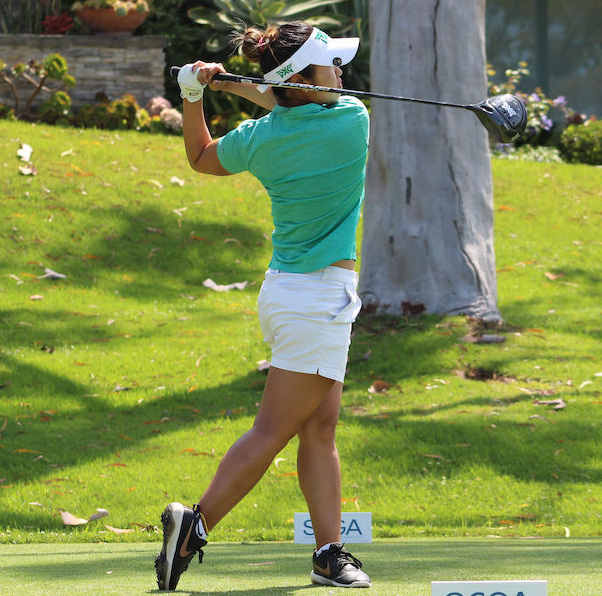 Amy Matsuoka
Professional Golfer
Eugene, OR
About Amy
My name is Amy Matsuoka and I am from Newport Beach, California. I am a professional golfer that plays on the Symetra Tour. I played college golf for the University of Oregon and graduated with a Bachelors of Science in Economics. I am currently living in Oregon and living the dream because I love exploring and being outdoors. Whether its going on a leisurely hike, intense run, or playing golf, you'll always find me outside in the sunshine!
Personal Philosophy
"Do not wait; the time will never be 'just right.' Start where you stand, and work with whatever tools you may have at your command, and better tools will be found as you go along."
What Fuels Your Fire?
Being able to inspire the younger generation through my passion for the game of golf fuels my fire. I truly believe that golf is not only a challenging and fun sport, but it also teaches important life values such as patience, integrity, honesty, and confidence. Throughout my professional golf career, I aim to inspire the younger generation to take up the game of golf and enjoy the journey where it leads them.
Why Resilience?
I chose Resilience because of their core values and their mission of helping people to live an active lifestyle, while also maintaining their mental wellness. As a professional athlete, mental health and recovery are crucial in order for me to reach my goals and succeed on tour.