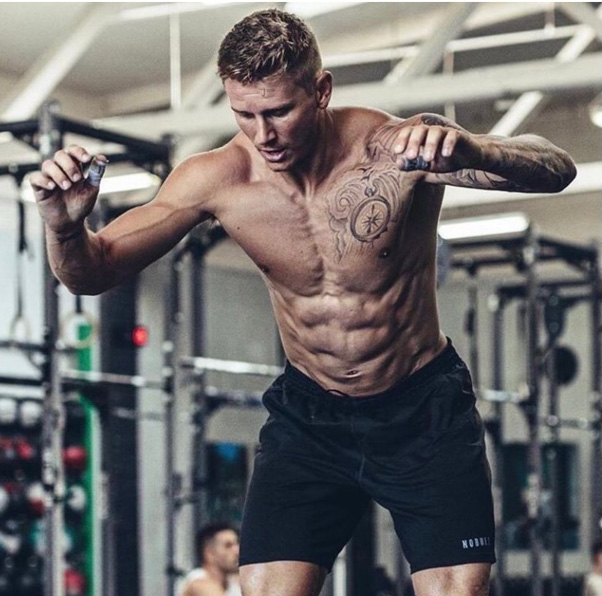 Bryce Smith
CrossFit, Fitness, Health & Wellness
San Diego, CA
About Bryce
-Storyteller. Creator. Motivator. Learner
-Strength and Conditioning Coach
-Entrepreneur and Fitness Athlete
-4x CrossFit Games Qualifier
-Former Collegiate and Professional Basketball Player
-Host of the Invictus Mindset Podcast
-Become the Best Version of You
-Stay on the hunt for who you have not yet become
Personal Philosophy?
Simplicity is the ultimate sophistication. Using fitness as a tool to help encourage, motivate, and inspire the world to enhance the quality and fulfillment of their lives in all aspects. As Buddha said, "To keep our body in good health is a duty…otherwise we shall not be able to keep our mind strong and clear."
What fuels your fire?
Believing in others and creating a safe space so that others can shine their light and sing their song is what fuels my fire.
What does Resilience mean to you?
We are all a bundle of stories both good, bad, and everything in between. We will all inevitably be confronted by adversity and it is in those moments that we define who we are and what we want to be for the world. I believe that through the consistent application of good thoughts and actions; and maintaining a high level of resilience in the midst of adversity and the temptation to quit, is the key to positively changing the world and living a fulfilling life. I love how resilience is on a mission to positively impact the world using a wide array of quality CBD supplements to help people live pain free, decrease anxiety, and develop a protocol to combat inflammation and live a life closer to homeostasis. I love how resilience partner with a wide variety of campaigns to truly impact the world when they need it most.