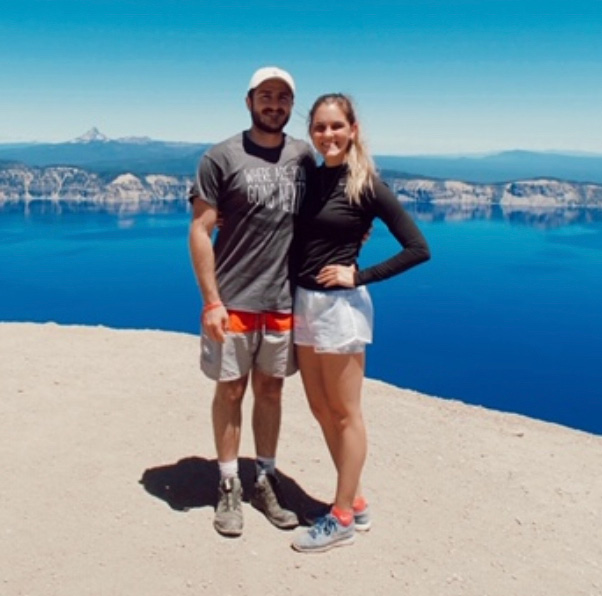 Chad & Stef
Podcast Hosts: A Guy & Girl Talk Sports
Nashville, TN
About Chad & Stef
We are Chad & Stef and we host a A Guy & A Girl Talk Sports. A podcast all about Sports topics, news, highlights, interviews, and so much more! We have been together for 9 years experiencing sporting events from Lambeau Field on a -5 Degree January evening to the Nashville Predators First Round Playoffs!
Stef has been around sports all of her life, she played competitive tennis and volleyball, but with that being said she can talk with the best of them when it comes to any sport!
Chad grew up playing soccer, basketball, and football but played collegiate football at Pittsburg State University and was a free agent in the NFL and CFL for 3 years bouncing around the carousel.
Personal Philosophy
Our personal philosophy is to spread joy. Yes, we talk about sports, but we want everyone to know they can be sports fans. Whether you're a guy or a girl, you can love sports and join in on the conversation!
What fuels your fire?
The #1 thing that fuels our fire is being able to make a difference and bring our listeners 30 minutes of enjoyment every time they tune in!
We love being able to use our platform to discuss sports and connect with so many individuals, but at the end of the day, we want to be able to use our platform to impact, entertain, and educate others.
Why Resilience?
Resilience resonated with us for many reasons! The first has to be the product, with so many different companies out there it is hard to find that one stop shop, and Resilience is our one stop shop for CBD Health & Wellness products.
The second has to be the ownership/ management. We had the opportunity to talk with Mike and the passion, commitment, pride, direction, and research he spoke to us about made it a no brainer that Resilience is the company for us!