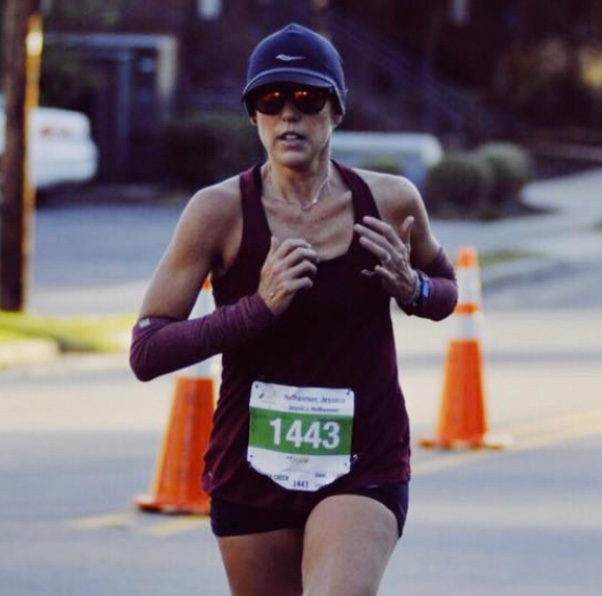 Jessica (Jess) Hofheimer
Running Coach, Artist
Cary, NC
About Jess
I'm a passionate and dedicated runner, coach and artist who loves to guide, motivate, support and celebrate runners through my work. I'm also married to an amazing guy and we have three awesome kids!
Personal Philosophy
Dream big and do incredibly awesome stuff – seize the day!! But also remember to keep the big picture in mind and take care of your body, mind and spirit so you can keep rocking it and having fun with every day you are given!
What Fuels Your Fire?
Being alive and able to be active is a major gift! Gratitude for that, and for the love in my life, is what keeps me going.
Why Resilience?
To put it simply – it is both trustworthy and effective! It's the best on the market and has helped me and so many others feel better.