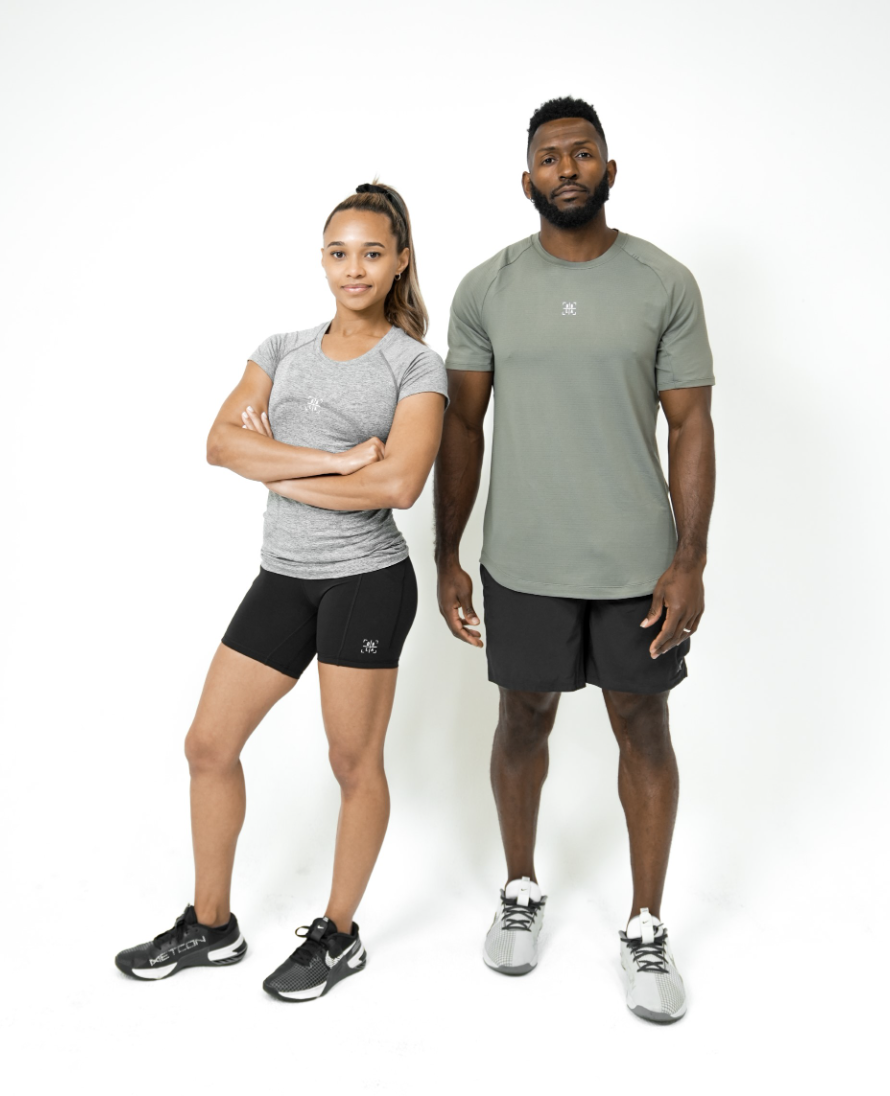 Juice & Toya
Fitness Coaching Team
LA, CA
About Juice & Toya
We are personal trainers in Los Angeles, CA, and together we own a personal training company; One Body LA. We also have a YouTube Channel- Juice & Toya. Our guiding purpose for starting this program was to inspire and motivate as many people as we could to help them reach their health and fitness goals. We understand that everyone's fitness journey begins differently with different goals in mind. Therefore, we aim to create content that allows every individual an opportunity to get better each day- regardless of their fitness level. The most important aspect of our training style is to make health and fitness enjoyable and consistent. Our goal is to build a community and inspire others to begin the journey of creating better lifestyle habits.
What fuels your fire?
We are inspired by the many different aspects of health and fitness, and how there is always something to learn. Everyone's health and fitness journey is unique, and we love the feeling of helping others find the best path for them. We are also inspired by our own journey. Our grind for constant growth and education has helped us to build a community that is both inspirational and motivating to not only ourselves, but everyone involved.
Why is Recovery Important?
To us- recovery is an integral part of achieving your health and fitness goals. It is an important part in the equation of feeling your best.
Why Resilience?
Being able to trust the quality of the products and what we put in, and on, our bodies.