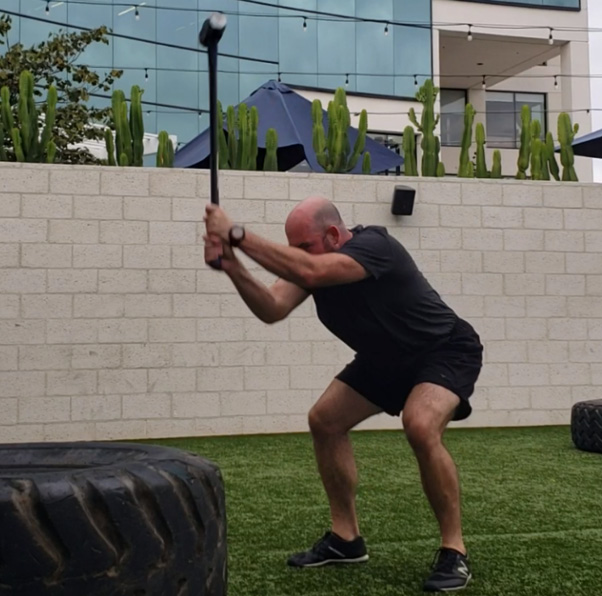 Matt Pippin
Strength & Mobility Coach
Chicago, IL
About Matt
I'm Matt Pippin and I've been a Strength and Mobility Coach for 15+ years, helping over a thousand professional, collegiate and everyday athletes move, feel and perform at their highest level.
I know all-too-well what it's like to have years of playing sports catch up to you; being left with nagging pain or recurring injury that keeps you on the sidelines.
After spending years trying every gadget, program or certification I could find to attempt to fix these problems, I learned about a mobility training method that has been a game-changer for me, my wife and my clients.
I'm now on a mission to share this simple and effective system with others and have created a variety of online programs that anyone can do from anywhere, so they can excel at anything physical they want to go out and do. You can learn more about these programs at pippinperformance
What Fuels Your Fire?
Everyday I get to wake up and help people move, feel, and perform at their highest level. Helping people discover that they can run, jump, hike, swim, or just getting out of bed without dealing with nagging aches and pains is the most rewarding thing for me. Unfortunately, most people have given up hope and simply accepted that aches, pains, and chronic tightness is just the norm. Not so fast, there is a better way, and showing people what's possible and giving them hope that they can do anything they want is what fuels my fire!
In your own words, why is recovery important?
I believe that everyone, no matter their age or fitness level, deserves to be able to go out and enjoy all of the active things they love to do without nagging pain or injury slowing them down. Whether that's running a marathon, crushing their workouts, or playing (and keeping up) with their kids outside. We all should be able to move freely without the fear of injuries getting in our way. That's why, I focus on training the human first and the athlete second.
Why Resilience?
I use Resilience and recommend all of their products to my clients because they have the same core values that I do. We both share the mission of helping the everyday athlete crush their goals not only in wellness, but in life. Also, after learning more about the company, I realized that quality is the highest priority, which is evident by the extensive third-party lab testing for all of their products. With Resilience you know exactly what you're getting. If you want to increase your recovery, sense of well being, and increase your focus you can't find a better product out there. Period.