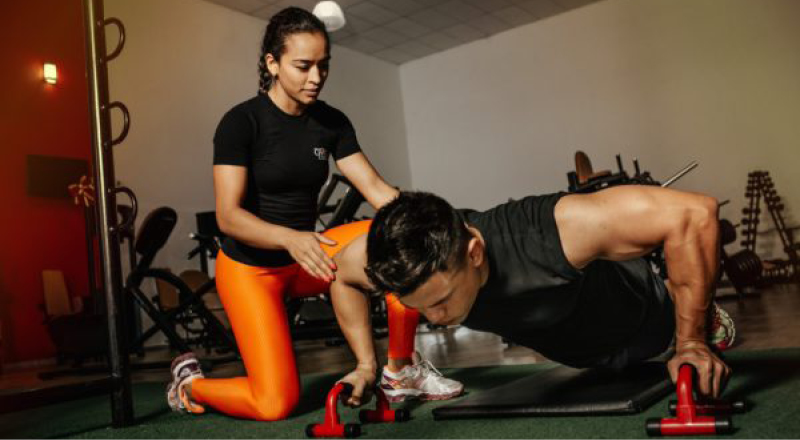 January 7, 2020
2020: Fitness Trends to Look out For
---
---
It's the first full week of the year, and you know what that means–resolutions hanging on refrigerators, earlier alarms, and (unfortunately) packed gyms. 
The new year is a reset, allowing you the opportunity to get serious about your goals. It also brings a surge of new fitness products and trends to help you get there. We've done the dirty work, and are bringing you the top fitness trends to be on the lookout for this year.
Wearable Tech Products Aren't Going Anywhere
From pedometers you could cheat by shaking to add steps, to smartwatches that track your distance and pace — wearable technology has come a long, long way. What do we see coming down the pipeline in 2020? Digital workouts you can do from home, which means advancements in wearable technology. Here's what to look out for: 
Smart Clothing
Fitness brands are slowly entering the clothing space. From smart socks to workout shirts, they can monitor anything from your heart rate, calories burned, breathing rates, steps, and muscle activity. 
Don't Forget the Smart Gear, Either!
With the rise of boutique boxing gyms in 2020, It's only fair to mention a crazy helpful tool. Look out for a few brands' boxing wraps that can track punching speed, count, calories, and more. Join a boxing gym and compete with a friend on who can get the most reps and you'll be well on your way to a fit 2020!
Around the Clock Training
Sleep is one of the most important aspects of training. In 2020, sleeping apps are taking a step up. Not only can apps on the market monitor your sleeping patterns and wake you up during your lightest sleep, they're also focusing on pre-bedtime routines. Auto do not disturb mode and meditation, followed by white noise or peaceful music will ensure you're fully recovering after your workouts.
Neither are Boutique Studios
Boutique fitness studios are absolutely booming. In the last 5 years, big-box gyms grew by 15%….but boutique fitness gyms saw 121% increases in memberships. From boxing classes in the dark to neon spin classes — boutique studios are much more intimate, and they make getting your sweat on that much more fun! 
Here are a few incredibly innovative boutique fitness gyms that we're proud to call our retail partners! 
Melt Hot Yoga:  If you need a good sweat, this is the place. Melt Hot Yoga has a goal of exercising your mind and body. There are a myriad of benefits that come along with performing yoga in temperatures hovering around the 90s. If you haven't given hot yoga a chance, consider trying it out this year!
Brrrn:

Quite dissimilar from the previous, this is the world's first and only cold-temperature fitness class. Experience enhanced post-workout recovery, more calories burned, and improved focus and energy levels due to the cool temps.
Stretch*d Space:

Two words: Assisted Stretching! Stretching is everything when it comes to maintaining flexibility, range of motion, and improved recovery. Check out our

Complete Guide to Stretching

for more info on why stretching is so beneficial for the body. 
The Fit Shop:

With a focus on aligning, balancing, shifting, fueling, repairing, and maintaining bodies, the Fit Shop is your one-shop-stop for all things fitness. They offer fast-paced kickboxing and HIIT workouts that will leave you feeling accomplished and strong.
Workplace Workouts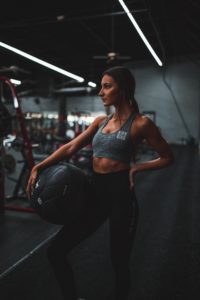 A study conducted by the Physical Activity Council found that millennials are drastically more active than that of other generations. About 50% of millennials were recognized as being 'very active'. As millennials begin to enter the workforce, they're taking their habits with them. Employers are starting to offer gym memberships, in-office gyms, or the opportunity to tack on a workout to lunch breaks. If you're trying to wiggle your workout plans around your work schedule, 2020 may be the year you can knock them both out simultaneously. 
To the Gym and Beyond
Home workouts saw massive growth in 2019–and there's no stopping them in 2020. New products, apps, and tools are popping up each day to help support your journey in and outside the gym. Here's what to look out for: 
Fitness Influencers' Ebooks + Home Workouts
This is a great way to stay on top of the newest workouts. Fitness influencers are a great resource for workouts you can do at home or in the gym.
Travel Tools
Travel yoga mats, lightweight bands, and travel foam rollers are all making their debut,  making it easier for you to stay fit on the go. 
You Heard it Here First…Recovery
Recovery has emerged as a very important aspect of fitness. Our line of CBD products are designed specifically for post-workout recovery. To learn more about recovery and why it's such an important step, check out our article, "Lebron James Cares About Recovery, so Should you." Here's a quick breakdown of our product line and how they each help to improve the body's overall recovery process.
Topicals (Sports Cream, Body Lotion):

If you're getting after those boxing classes and HIIT workouts mentioned above, you're going to want some of our

Sports Cream

or

Body Lotion

on you at all times. Our

CBD topicals

work locally to relieve pain and inflammation in the area you apply it to. It's time to kiss your "bad ankle" or achy knees goodbye for good this year!
Bath Bombs (Revive, Recover):

This is the luxuriously effective way of soothing sore and achy muscles after your toughest days. Infused with hand-selected essential oils that work with the CBD to provide maximum therapeutic benefit, our bath bombs are heavenly, to say the least. Try

Recover

after a tough workout or to wind down, and

Revive

in the morning for an uplifting boost of energy to carry you throughout your day.
Self-Care > Sweat
Lastly, but definitely not least, self-care is coming in even stronger in 2020. From yoga retreats to men's skincare…it's so important you focus on aspects outside of the gym, too. So as we enter 2020, grab one of our bath bombs, light a candle, and don't forget to give yourself a recovery (or cheat) day as needed.
For any other fitness, tips or tricks, don't hesitate to reach out to us on our contact page or email us directly at contact@ResilienceCBD.com. Our goal is to ensure you're your healthiest and happiest, especially moving into the new year! 
---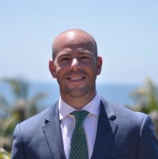 Written by: Michael Tatz | Linkedin
Michael Tatz is the Co-Founder of Resilience CBD,  and a passionate leader in the health & fitness world helping others rise to and crush their wildest goals.  A former Division 1 college wrestler,  Army Officer,  and investment manager at Goldman Sachs,  he has pushed his body and mind to the limits on the mats, dressed in camo,  and in the boardroom.
Today, he spends his time leading Resilience CBD to develop the absolute best recovery products for athletes everywhere.  Resilience was founded after CBD personally impacted Michael's life,  and the brand was built to partner with everyday athletes in pursuit of conquering their most difficult challenges,  rebounding after their toughest performances,  and rising to their goals that once seemed impossible. 

Share this Blog post!