February 26, 2021
Throughout history, women have been through countless trials, having to prove their worth and potential against all odds. Whether it involved women's rights or societal expectations, women have had to fight for their recognition and their place in this world in extraordinary ways. For example, while sports may have been dominated by male athletes in the past, today's world has surfaced a new era of equality among the sexes, leading to a rise in women athletes everywhere.
Today, women athletes are breaking stereotypes, surpassing barriers, and making a name for themselves throughout the fitness industry. What used to be viewed as a male-dominated field has now transformed into a community where all people can thrive, push their limits, and test their physical strength. 
At Resilience CBD, we want to not only encourage but support women athletes everywhere.To show our support, we've partnered with several female athletes that are a serious force to be reckoned with. 
In honor of Women's Day, we want to recognize just a few of our favorite female athletes. Read on to discover our top women fitness professionals.
Our Favorite Women Athletes
Jessica started her boxing career in 2011 and has trained and competed both in the US and overseas in Australia. Today, Jessica resides in California and trains at the Classic Fight Team gym. While Jessica started off as a boxer, she has since learned Muay Thai Martial Arts. Her main philosophy in life is to never stop learning. Whether it's on self developing or perfecting a craft, Jessica believes it is absolutely essential to continuously push yourself and improve your skill set in order to become the best version of yourself. 
Jessica uses Resilience CBD as a recovery aid for training. Not only does she resonate with the company's mission and purpose, but she also believes it is an excellent supplement to support her training. We could not agree with her more!
Combining her journalism degree with her love for distance running, Amanda Brooks created a website that serves as the ultimate runner's resource. Run To The Finish has since become a successful blog and community where she shares her own personal experiences with long distance running as well as helpful advice. Whether you are looking for a coach or learning about new gear, Amanda can help you take your running to the new level. Amanda has added Resilience CBD to her recovery routine because she believes the science has proven to be an effective and safe supplement for all athletes, including herself.
Meagan Barnaba
: Nutritionist and Fitness Trainer
Meagan is a nutritionist and fitness trainer dedicated to helping her clients succeed and reach their own personal fitness goals. When she's not training herself, you can find her guiding and educating others on their fitness journey. As a member of the MVMT Warehouse team, she has trained at The Glute Lab and specializes in helping her clients build the perfect booty.
Andrea Lowe
: Nutritionist and Functional Strength Trainer
Another member of the MVMT team is Andrea Lowe. Specializing in exercise physiology, nutrition, and functional strength training, Adrea helps her clients create an effective exercise regimen and diet for long-lasting results. As a trainer, Andrea specializes in helping her clients build muscle and improve their mobility. Through a balanced approach of diet and nutrition, Andrea assists individuals in reaching their fitness goals and improving their strength from the inside out. 
Sammi Stonish
: Barry's Bootcamp Instructor and Fitness Trainer
Sammi Stonish is a passionate fitness instructor dedicated to helping her clients surpass their fitness goals and push themselves each and every day. After years of training as a competitive volleyball player and graduating with a marketing degree, Sammi found her passion for group fitness and has been loving it ever since. After becoming a cycling instructor, she then began working as a trainer for Barry's Bootcamp. Today, when Sammi isn't doing marketing at a sports eCommerce giant, she's leading and instructing fitness classes.
Sammi supports and uses Resilience CBD because she firmly believes that these supplements help athletes unleash their greatest potential. Athletes like Sammi are exactly why we work each and every day to provide our sporting professionals with the very best recovery supplements.
Taylor Walking Sinning
: Barry's Bootcamp Instructor & Fitness Trainer
Professional dancer and trainer, Taylor Walking Sinning is a top athlete with certifications in personal training, Barre, Pre/Postnatal corrective exercise and nutrition. Today, Taylor works as a trainer for Barry's Bootcamp and loves inspiring fellow women to push themselves and strive for greatness. Aside from being a trainer, Taylor has also created a blog, Taylor Walker Fit, which serves as a fitness platform for all things health and fitness. 
Taylor uses Resilience CBD in her daily fitness regimen because she truly believes it has helped her progress in her fitness journey and is a great supplement for both mamas and athletes.
Wrapping Up
All of these females have worked tirelessly to achieve a level of athleticism that can only be reached through hard work and dedication. These women inspire us to create top-quality products to help them perform at their best, day in and day out.
Are you a woman athlete looking to take your skill to the next level? If so, we have your back! Check out our CBD products for athletes today to see how you can improve your recovery and training. 
---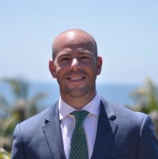 Written by: Michael Tatz | Linkedin
Michael Tatz is the Co-Founder of Resilience CBD,  and a passionate leader in the health & fitness world helping others rise to and crush their wildest goals.  A former Division 1 college wrestler,  Army Officer,  and investment manager at Goldman Sachs,  he has pushed his body and mind to the limits on the mats, dressed in camo,  and in the boardroom.
Today, he spends his time leading Resilience CBD to develop the absolute best recovery products for athletes everywhere.  Resilience was founded after CBD personally impacted Michael's life,  and the brand was built to partner with everyday athletes in pursuit of conquering their most difficult challenges,  rebounding after their toughest performances,  and rising to their goals that once seemed impossible.