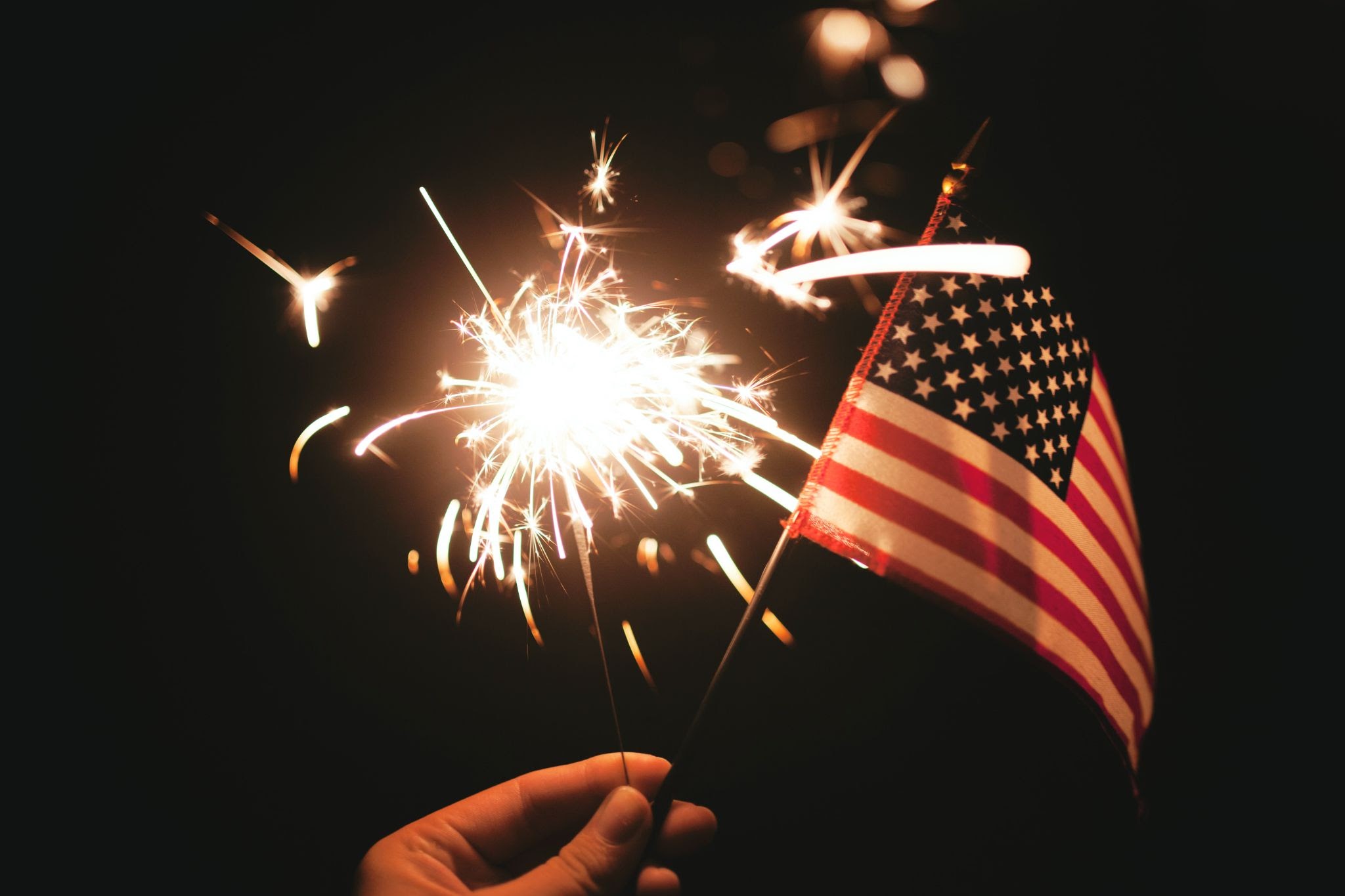 June 28, 2023
Fourth of July is the time for red, white, and blueberry pie—there's no better time to break out the CBD oil for some wellness-infused 4th of July recipes.
To that end, we've lined up our favorite recipes with CBD oil, for those looking for a post-pickleball pick-me-up—because everyone needs a cheat day, and what better date to choose than a holiday?
Key takeaways: 
There are various different 4th of July CBD recipes available. When in doubt, create your own! 

Be sure to follow the right cooking rules when using CBD (don't go high heat!) 

Consider combining your CBD oils with other cooking oils (think avocado or canola). 
Your Guide to Cooking with CBD Oil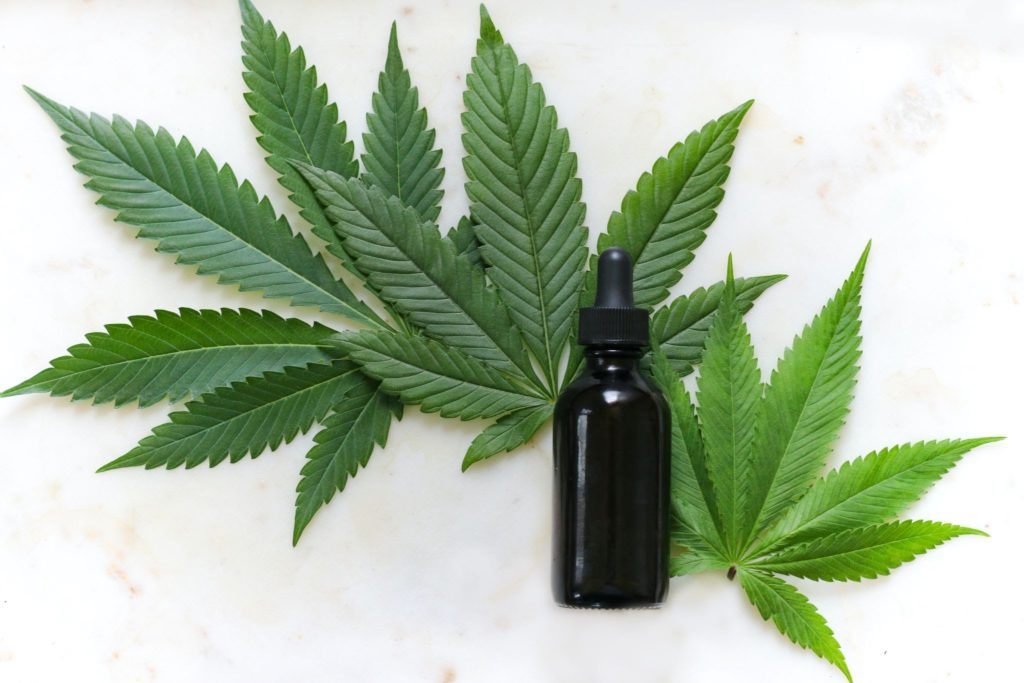 CBD is a wellness product that supports sleep, energy levels, and mood. It has also been known to relieve stress. While we hope your Fourth of July will be a relatively relaxing one, it never hurts to cook up a few CBD-infused snacks to elevate your day.
Cooking with CBD oil is just as easy as winning a cornhole tournament against your tipsy Uncle Joe—but, like all things, there are a few rules too:
High-heat is a no-go

– Keep in mind that cooking CBD oil at high heat may reduce its effectiveness. For your Fourth of July bash, stick with recipes that bake at less than 350 degrees Fahrenheit. Try a refreshing lemonade drink or a no-bake recipe instead. 

Mixing-and-matching is encouraged

– Want a simple way to increase the effectiveness of the CBD oil

and

make something gourmet? Mix the CBD oil with another oil—like avocado oil or canola oil or even coconut oil—to help your body absorb the CBD more easily.

Be wary of alcohol

– When crafting a custom CBD-infused cocktail, it may serve you to leave out the alcohol, especially if someone is taking medications or planning to drive home. Keep it festive with carbonated water or sparkling soda instead. 

Go slow

– When baking, cooking, or infusing treats with CBD, it's best to start with a couple of drops and work your way up—five milligrams per serving is a good starting point.

It's not common to experience side effects from CBD, but it's always smart to stay safe!
Now, let's dig into the CBD recipes. 
CBD-Infused Guacamole 
This isn't your grandma's guacamole. Whether you're slathering the green dip on a bacon burger or preparing a nacho feast—complete with red, white, and blue corn chips, naturally—this CBD-infused guacamole is just as easy to make as it is delicious. 
And it's healthy too~
Ingredients:
4 ripe avocados

1 cup pico de gallo (or cut up tomatoes)
1 tablespoon lime juice
¼ cup cilantro leaves (chopped)
1 tablespoon minced jalapeno or Serrano pepper
Salt and pepper to taste
6 mg of CBD oil
Instructions
Start by opening each avocado—take a knife and cut them lengthwise, removing the pits with the knife. Then, remove the flesh and place it in a bowl. Mash the flesh with a fork until it's creamy but still chunky. Chop the hot peppers. Then, mix in the CBD oil, followed by the pico de gallo, lime juice, and hot peppers. Add salt and pepper (do a quick taste test before adding more). 
Helpful hint: If you're planning to travel with guacamole, cover the bowl with plastic wrap. Placing the avocado pits in the guacamole is also known to keep its bright green color!
Watermelon Salad with Apricot, Arugula, and CBD
What's better after a long day in the sun than a refreshing watermelon slice? A watermelon salad infused with CBD. This refreshing side dish is packed with flavor and will have you praising our country's bountiful watermelon-filled lands—from sea to CBD. 
Ingredients:
4 cups arugula

½ medium-sized watermelon (cubed)

3 small apricots (sliced into sixths)

¼ red onion (chopped)

1 cup mint leaves (chopped)

2 tablespoons feta cheese 
CBD-Infused Dressing Ingredients
¼ cup honey

½ cup balsamic vinegar

½ cup virgin olive oil

Salt and pepper to taste

5 mg CBD oil
Instructions
Preheat the stovetop to medium heat (325 to 375 degrees Fahrenheit)—this can also be done on a grill pan. Coat the apricots with olive oil and place them on the pan to cook until caramelized. Then remove them from the heat, and set them aside. When preparing the dressing, mix the honey, balsamic vinegar, olive oil, and CBD oil in a small bowl and add salt and pepper to taste. In a salad bowl, combine the apricot with cubed watermelon, mint, onion, and arugula. Then add the dressing, mix, and serve! 
CBD-Loaded Potato Salad
Fourth of July is packed full of fun activities—from barbecuing in the great outdoors to playing a nail-biting baseball game with friends and family. Prepare a CBD-infused potato salad dish that's just as packed full as the day to come. 
Ingredients:
3 pounds red potatoes (cubed)

½ cup shredded cheddar cheese

12 strips bacon 

1 bunch green onions (chopped)

1 cup sour cream

½ cup mayonnaise

Salt and pepper to taste

5 mg of CBD oil
Instructions
Chop the potatoes into cubes. Then, place the potatoes in a large pot of water, add salt, and boil the potatoes until they're tender. While the potatoes cook, prepare the bacon on a stovetop pan (cook them low and slow). Cut the bacon into small strips once cooked. After the potatoes are tender, drain the water from the pot and rinse the potatoes in cold water. 
Then add them to a large bowl with the shredded cheddar cheese, sour cream, mayonnaise, and bacon. Chop the green onions and add them to the mix, too. Then add the CBD oil. Stir the potato salad until well-mixed, and store the salad in a refrigerator until it's time to eat. 
Apple Pie with CBD-Infused Vanilla Ice Cream
Certainly, nothing can compete with good ol' American apple pie on our nation's birthday—except for maybe our CBD-infused ice cream. This CBD recipe has it all—it's ful of flavor, it's crisp, and it's crumbly. Not to mention it'll make you as easy-breezy as a summer's day.
Ingredients:
1 ¼ cups all-purpose flour

2 teaspoons granulated sugar

½ teaspoon salt

1 stick unsalted butter

1 tablespoon apple cider vinegar

¼ cup ice water
Instructions:
Whisk the flour, sugar, and salt together in a large bowl. Then fold ½-inch cubes of butter into the dough using your fingers until they're the size of a pea. Gently pour the apple cider vinegar and ice water onto the dough and combine the ingredients with a fork. After forming the dough into a disk shape, wrap it in plastic wrap and refrigerate the dough until it's firm. 
Once it's firm, sprinkle your cooking surface with flour and roll the dough into a thin, round disk about 13-inches wide. Place the dough in a pie plate, trim the edges, and refrigerate again for at least another hour. 
Ingredients:
3 pounds apples 

4 tablespoons unsalted butter

⅓ cup granulated sugar

¼ cup light brown sugar

2 tablespoons all-purpose flour

1 tablespoon fresh lemon juice

1 teaspoon ground cinnamon

⅛ teaspoon salt
Instructions
Mix the apples, melted butter, sugars, flour, lemon juice, cinnamon, and salt in a bowl. Spoon the mixture into the pie crust.
Ingredients:
1 cup all-purpose flour

⅓ cup packed light brown sugar

¼ teaspoon cinnamon

¼ teaspoon salt

1 stick unsalted butter
Instructions
Combine the flour, brown sugar, cinnamon, and salt in a bowl. Cut the butter into small pieces and add to the mixture until crumbs form. Freeze until the filling is complete. When it's time, sprinkle the crumb topping on top of the filling, then bake the pie for 30 minutes at 400 degrees Fahrenheit. 
You'll know your pie is done when the apples are soft. Remove the pie from the oven and put it on a rack to cool. 
CBD-Infused Vanilla Ice Cream Ingredients:
2 cups whipping cream

1 ¾ cups condensed milk

½ teaspoon vanilla extract

5 mg CBD oil
CBD-Infused Vanilla Ice Cream Instructions
With a whisk, whip the whipping cream until it's stiff. Combine the condensed milk, vanilla extract, and CBD oil separately, then delicately add the mixture to the cream. Place the mixture in an airtight container and freeze it for about six hours. Once it has the consistency of the ice cream you see in stores, it's time to scoop and enjoy the frozen dessert on top of a warm slice of apple pie. 
Cape Codder CBD Cocktail
Sound a little fishy? This cocktail is anything but! First crafted in Cape Cod, Massachusetts, the Caper Codder is a refreshing combination of cranberry juice and lime—and the perfect American refreshment. Because of its CBD infusion, our family-sized recipe is alcohol-free. But don't let that deter you—it'll ignite your celebration, even before the night's fireworks.
Ingredients:
2 ½  cups cranberry juice

1 cup fresh lime 

1 cup simple syrup

Sliced cucumber

5 mg of CBD oil per glass
Instructions
Combine all the ingredients, then shake vigorously. Pour the cocktail into the glasses and garnish each glass with a cucumber slice. 
Celebrate the 4th with Resilience CBD
CBD recipes are a fantastic way to celebrate the Fourth of July and rekindle a bit of CBD-infused patriotism in the process. When cooking with CBD oil, remember that quality ingredients are necessary when creating delicious snacks your friends and family will drool over. 
In addition to fresh avocados, potatoes, and apples, high-quality CBD oil is crucial. At Resilience CBD, we offer premium hemp-based CBD oil that's third-party tested for quality and purity. We hope that you enjoyed some of our favorite recipes. It's sure to have your Independence Day treats soaring far above what you're used to.  
Happy Birthday America!
---
Sources: 
Hemppedia. CBD Dosage. https://hemppedia.org/cbd-dosage/ 
Food Network. Classic Apple Crumb Pie. https://www.foodnetwork.com/recipes/food-network-kitchen/classic-apple-crumb-pie-7525199 
VinePair. Six Non-Alcoholic Cocktail Recipes From Top Bartenders. https://vinepair.com/articles/best-non-alcoholic-cocktail-recipes/