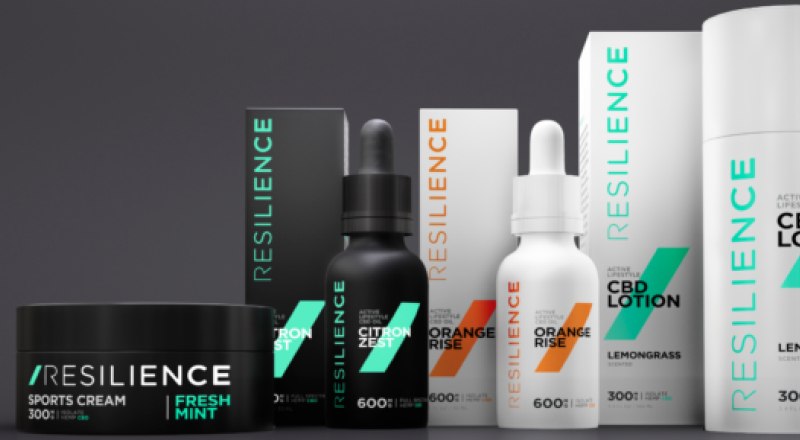 May 22, 2023
Pain stops progress. Recovery CBD stops pain.
---
---
Resilience focuses on making premium CBD for active lifestyles. It's a product by athletes for athletes, created to help you in your daily pursuit of personal wellness.
We have several different products that can support your mental and physical health and recovery. Each variation has its unique use and application. Want the lowdown on the best CBD products available?
Today, we'll get you caught up on our:
Oils
Topicals
Bath Bombs
Gummies
Resilience Oils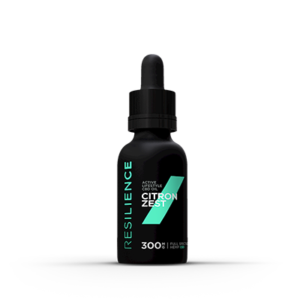 Resilience's goal is to help you redefine how you're able to push your mind and body.
One of the easiest and most effective ways to take CBD is sublingually, especially when using an oil dropper. To that end, you'll want to use your CBD dropper on a daily basis—while CBD can have immediate impacts, it's long-term chemical interactions with the body is where it's most powerful.
A CBD oil product can support both internal and external full-body recovery. It supplements natural cannabinoid production and promote a variety of health, wellness, and vitality benefits, including but not limited to:
Mood and stress support – Stress isn't just something that impacts your mental health, it spills over into your physical health, too. When you're stressed out or your moods are fluctuating, it's practically impossible to stay focused and driven. CBD helps calm your mind, ease tension, and promote cognitive function—all of which leads to better moods.
Aches and discomfort – When you work hard, you get sore. CBD can help reduce the feeling of daily aches and discomfort so that you can keep pushing no matter what obstacles you face. It can help you work harder and recover quicker.
Resilience offers two main types of CBD oil uses:
Citron Zest – Full Spectrum CBD Oil 
The refreshing Citron Zest, Full Spectrum CBD Oil has a natural lemon lime citrus flavor that tastes great and is easy on the stomach.
The cannabis plant produces a wide range of bioactive molecules and compounds that can enhance the efficacy of CBD. As a full spectrum CBD, Citron Zest is precisely formulated with all of the natural ingredients you need to push your body to its limit and then help it recover afterwards.
Key compounds found in the full spectrum hemp include:
Flavonoids
Terpenes
Trace amounts of THC (less than .3%)
This powerful, full spectrum CBD oil is then combined with MCT Oil—a healthy fatty acid that supports cognitive function—as well as a plant-based sweetener. Together, they create a powerful recovery tool.
Orange Rise – Isolate CBD Oil 
If you don't want to have even trace amounts of THC or other cannabinoids in your CBD, there's Orange Rise Isolate CBD Oil.  It's CBD in its purest form. There are no flavonoids, terpenes, or THC.
It's composed of only four ingredients:
Isolate Hemp CBD
MCT oil (Coconut oil)
Natural orange citrus flavor
Plant-based sweetener
Orange Rise is the fuel you need to overcome your daily hurdles.
How To Use the Resilience CBD Oils 
With CBD, consistency is key. It's vital that you maintain your routine no matter how you're feeling on any given day. For best results, follow these instructions:
Shake the bottle well
Fill up the 1mL dropper
Place oil under tongue
Hold for 60 seconds before swallowing
Take the CBD twice daily
Resilience Topicals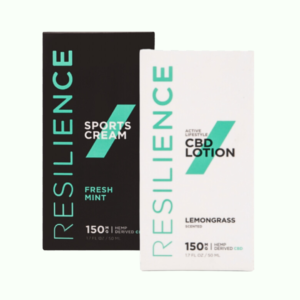 Your body can absorb CBD subdermally (through your skin).
Therapeutic creams and lotions allow you to attack the source of your discomfort. By targeting and massaging sore spots, relief comes quick. With topicals, you can supercharge your recovery and make sure that you don't miss a crucial day of work or training.
Resilience has two types of CBD topicals:
Fresh Mint – Sports Cream 
Resilience's Fresh Mint Sports Cream uses a broad-spectrum, water-soluble, nano-emulsified hemp CBD. This is then combined with a powerful blend of natural ingredients like:
Eucalyptus
Rosemary
Menthol
Arnica
Shea butter
Camphor oil
Aloe vera
Coconut oil
Simply massage the CBD topicals into sore muscles and joints to revitalize the skin, receiving immediate heating and cooling sensations in the process.
The Sports Cream is made to help fight:
Exercise induced inflammation – When your body works hard, certain areas become inflamed in order to heal effectively. Unfortunately, inflammation hurts. The CBD cream helps to provide instant relief, allowing you to keep moving, pushing, and striving to meet your goals.
Joint stiffness – Joint stiffness can impact your mobility and make it difficult to train. CBD cream can support your joint's continued health and speed up recovery, particularly if joints are inflamed because of your exercise routine.
Lemongrass – CBD Body Lotion 

Are you looking for skin cleansers and moisturizers that can relax, rejuvenate, and nourish your skin?
Resilience Lemongrass CBD Body Lotion delivers all of that and more. Made with CBD, lemongrass, argan oil, aloe vera, coconut oil, and shea butter, our lotion contains the rich nutrients you need for fresh, glowing skin. In addition, the CBD helps combat aches and soreness associated with high-intensity workouts.
Apply before and after physical activity as both a preventative and recovery aid.
Resilience Gummies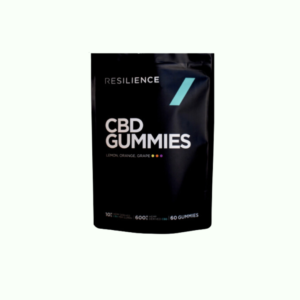 Resilience Lemon, Orange, and Grape CBD Gummies are a delicious and convenient way to get your daily dose of CBD. They're the perfect supplement to your health, wellness, and vitality regiment.
Gummies are one of the best methods for busy and active people to treat themselves to CBD on the go. Whether you have a big meeting or a grueling training session ahead of you, eat a delicious gummy and you're good to go.
Additionally, they're gluten free, made with natural colors and flavors.
Key ingredients include:
Hemp derived isolate CBD (zero THC)
Safflower Extract
Lemon, Red Grape, and Orange Juice concentrate
Real sugar (zero artificial sweeteners)
What are some of the primary CBD oil benefits of gummies?
Supports restful sleep – Few activities are more important to your body's recovery than sleep. A good night's rest is critical if you want to excel in the workplace and the gym. CBD gummies can calm your mind, ease your worries, and support your sleep cycle.
Aids muscle recovery – Do you want to train harder and feel less sore? Simply take a CBD gummy first thing in the morning to fuel your body and feel great all day.
Reduces tension headaches – If you've ever had a tension headache, you know how debilitating it can be. CBD helps calm your worries and reduce internal tension, which are often the root cause of headaches.
How to Use the Resilience CBD Gummies 

It's important to note that these aren't snacks! Each gummy contains 10 mg CBD. They may taste great, but they're not meant to be gobbled down by the handful.
For best results, take 1 to 2 gummies one or twice per day. Increase usage as needed.
Bath Bombs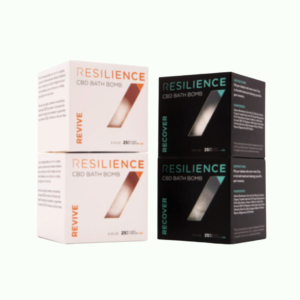 Who doesn't love a warm soapy bath? Whether it's your morning or night, the warm water helps your mind and body release tension. Now, you can enhance your bath time routine by adding CBD instead of bubbles.
Today, there's a new way to bathe. It's called the bath bomb.
Revive – CBD Bath Bomb

Want to start your day the right way? Ditch coffee and energy drinks and instead treat yourself to a luxurious bath. Your dip into revitalization begins with the Revive CBD Bath Bomb.
Revive is meant to rejuvenate your muscles, relax your body, and energize your mind. Our bath bombs use pure CBD, mineral rich ingredients, and essential oils for maximum therapeutic benefit. They smell great and feel even better.
Ingredients include:
Hemp derived CBD
Lemon, citrus, and spearmint essential oils (for aromatherapy)
Dead Sea and Epsom salts
Shea butter
There are no synthetic dyes, fragrances, or preservatives. It's revitalization made natural.
Recover – CBD Bath Bomb 

When it comes to training, your recovery program is arguably more important than your physical activity.  Recover CBD Bath Bombs are a precisely formulated blend of high-quality pure CBD and ingredients meant to jumpstart recovery by easing sore and achy muscles.
Ingredients include:
Eucalyptus and spearmint essential oils (for aromatherapy)
Menthol
Dead Sea and Epsom salts
Shea butter
The various minerals and CBD have powerful anti-inflammatory properties that help you fight discomfort and reduce inflammation.
Revolutionize the way you take baths with the Recover CBD Bath Bombs!
How to Use Bath Bombs 

Whether you opt for the Revive or Recover, enjoying a bath bomb couldn't be easier. Simply fill up your tub with warm water, drop in the bath bomb, and hop in. Soon, you'll understand the meaning of pure bliss.
Resilience CBD — Your Recovery Aid
We all know that life is hard. Resilience CBD makes it a little bit less so.
Each of our hemp CBD products—oils, topicals, gummies, and bath bombs—are precisely formulated using nothing but the finest of ingredients. Our hemp-based, organic CBD is domestically grown and then lab-tested to guarantee the highest quality and concentration of ingredients.
If you're searching for a better way to achieve your goals and manifest the best you possible, Resilience CBD is here to help.
Wondering "does CBD oil get you high?". Read our blog post today to find out more!
---
Sources:
Product-focused. Everything sourced from Resilience. 

Share this Blog post!