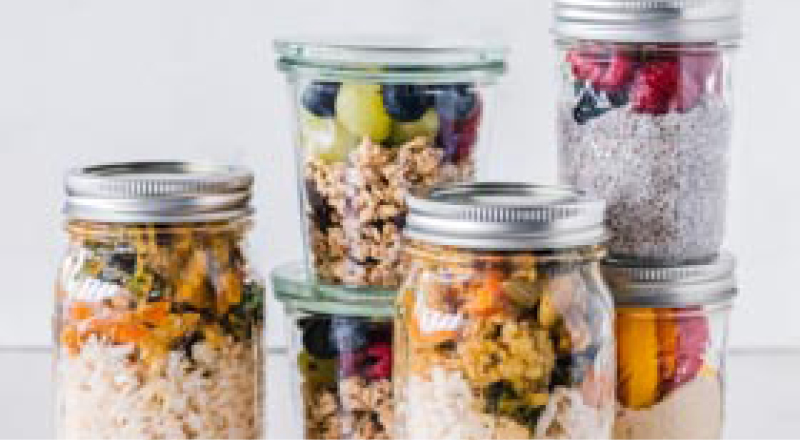 April 25, 2019
A Full, Meal-Prepped Day of CBD.
---
---
We're all about efficiency. That's why we created this full-day CBD meal-prep guide that will nourish your body, reduce inflammation, and save you time in the kitchen. 
*This guide is designed to make one serving of each meal — but can be doubled or tripled to last you through the week!
Breakfast:
Good Morning! Let's start the day with some nutrient-packed, ultra-filling CBD chia seed yogurt. Chia seeds are packed with antioxidants, fiber, and essential amino acids, which your body translates to quality protein.
CBD CHIA SEED PUDDING (1 serving):
¾ cup of preferred milk
1 cup of greek yogurt (we recommend plain)
1 tsp vanilla extract
2 tsp pure honey
1 mL Orange Rise CBD Oil
¼ cup chia seeds
Handful of fresh berries and granola for topping
Directions:
Mix all the wet ingredients together until fully combined.

Stir in chia Seeds

Pour into your preferred serving dish and put in the fridge overnight

The next morning, top with fruit and/or granola and enjoy!
Chia Seed Yogurt will stay in the fridge for up to 5 days.
Lunch:
Time for lunch! We're going to make a light, healthy, greek style meal that will work with the CBD to fight off inflammation and promote digestive health. Here's what you'll need:
MEDITERRANEAN CHICKEN AND HUMMUS (1 serving):
1 chicken breast
½ tsp salt, pepper, dried oregano, and rosemary
1 tsp fresh thyme
¼ tsp cayenne pepper
3 tsp fresh lemon juice
2 tbs olive oil
1 mL Citron Zest CBD Oil
2 tbs hummus
1 cup Sliced carrots, celery, and bell pepper for dipping
Directions:
Combine spices, olive oil, lemon, and CBD in a zip bag

Add the chicken to the bag and shake. Preheat the skilled to medium high heat.

Cook the chicken breasts until fully cooked on both sides (about 12-14 minutes)

Let chicken cool and add to a storage dish along with your hummus and veggies.
This can stay in the fridge for up to 4 days if you chose to double up on meal-prepping.
Dinner:
We're going to top off the day with a veggie stir fry: A super delicious, low-glycemic index meal. This is a great meal to get your body prepared for a long run or intense workout the following day. Check out this blog to learn more about why you should focus on low-glycemic carbs.
MANDARIN ORANGE VEGGIE STIR FRY (1 serving):
½ cup brown rice
½ cup red cabbage, chopped
1 cup broccoli, chopped
½ zucchini, chopped
2 cloves garlic, chopped
1 mL Orange Rise CBD Oil
¼ tsp cayenne pepper
1 tbs fresh parsley, chopped
2 tbs low sodium soy sauce
1 tbs olive oil
2 tbs water
1/2 tbs sesame seeds
Optional: fresh mandarin orange slices
Directions:  
Cook the brown rice according to package

Add the veggies and water to the skillet

Cook for 1-2 minutes on medium-high and set aside

Add olive oil and garlic to the skillet. Once fragrant, add cayenne, parsley, and CBD and stir together

Add the veggies and rice back into the skillet and stir in the soy sauce

Cover and let simmer for 1-3 minutes

Sprinkle sesame seeds and fresh oranges on top

Let cool and add into preferred serving dish

Store in the fridge until dinner!
This will stay in the fridge for 3-4 days.
Well fed, well recovered. We love adapting healthy recipes to include CBD to maximize the benefits of both. If there are any Resilience CBD recipes you'd like to see more of, or you have an original Resilience Recipe of your own, share it with us for a chance to be featured.
Enjoy!
---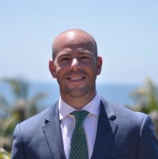 Written by: Michael Tatz | Linkedin
Michael Tatz is the Co-Founder of Resilience CBD,  and a passionate leader in the health & fitness world helping others rise to and crush their wildest goals.  A former Division 1 college wrestler,  Army Officer,  and investment manager at Goldman Sachs,  he has pushed his body and mind to the limits on the mats, dressed in camo,  and in the boardroom.
Today, he spends his time leading Resilience CBD to develop the absolute best recovery products for athletes everywhere.  Resilience was founded after CBD personally impacted Michael's life,  and the brand was built to partner with everyday athletes in pursuit of conquering their most difficult challenges,  rebounding after their toughest performances,  and rising to their goals that once seemed impossible.