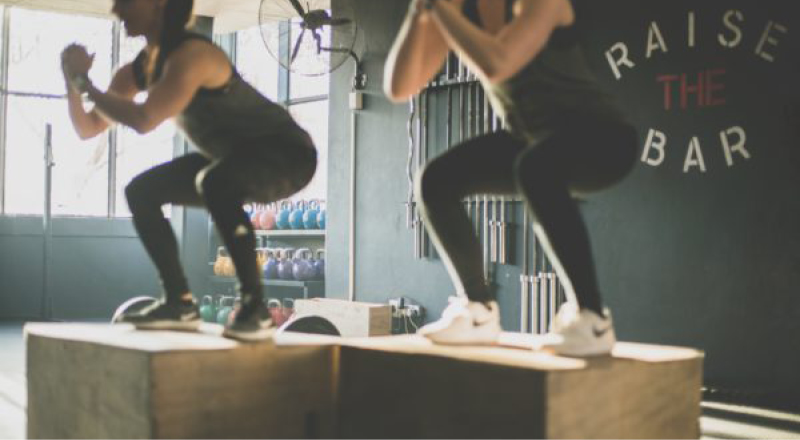 January 22, 2020
All Your CBD Questions, Answered.
---
---
We receive several questions from our community on a day-to-day basis. "Can I fly with my CBD?" "Which product is best for runners?" "What does 'ECS' stand for?" …Just to name a few. 
At Resilience, we feel it's our job to empower you with everything you need (and want) to know about CBD, so you can get the most out of your CBD experience. Because our 'Monthly FAQ' session received so much positive feedback, we've decided to aggregate all of your most frequently asked questions, and break them down in this blog. Let's get into it!
"I'VE BEEN TAKING THE FULL SPECTRUM CBD OIL FOR 3 DAYS AND HAVEN'T FELT A CRAZY DIFFERENCE DAY-TO-DAY. HOW LONG DOES IT TAKE TO WORK?"
In short, if taken consistently each day, you can notice the effects on sleeping patterns within days, and you'll start noticing differences in your stress levels and recovery time in 1-2 weeks. 
This all depends on the person, what you're looking to get out of taking CBD oil, your activity levels, among other factors. With any CBD ingestible, it's extremely important you take on a daily basis. Here's why: When you take CBD consistently, you're building up the level of cannabinoid receptors in the body, which activates your Endocannabinoid System (ECS). (You have an ECS that already naturally produces cannabinoids). More cannabinoids = stronger impact. 
CBD topicals are a totally different story. Our CBD Sports Cream and CBD Body lotion are designed for instant, targeted recovery, as they attach themselves to nearby cannabinoid receptors, and topicals don't have to pass through the digestive system as ingestibles do. If you're looking for an instant pain reliever, topicals are the way to go! We have a full blog dedicated to the difference between the two, here.
"IS CBD OIL JUST AS EFFECTIVE WHEN ADDED TO TEA, SMOOTHIES, OR DRINKS?"
Not exactly. The absorption and bioavailability are going to be higher when the oil is taken sublingually and held under your tongue for 45-60 seconds. This allows the oil to absorb in your mouth and bypass the digestive tract, whereas CBD taken with food has to be metabolized first. 
The benefits are going to be very similar when CBD is added to a food or drink— so ultimately it's up to YOU! Just crushed a spin class and looking for an extra recovery-boost? Add some CBD oil to your protein shake. If you like to drink tea before bed, try putting some CBD in it (you'll sleep like a baby).  
If you do prefer getting creative with your CBD routine, we have a whole library of healthy, Resilience Recipes that incorporate CBD. Check them out and try them for yourself!
"IS HEMP OIL THE SAME THING AS CBD OIL? I'VE SEEN BOTH ON THE MARKET AND AM NOT SURE OF THE DIFFERENCE. THANKS!"
NO! Hemp oil and CBD oil are NOT the same thing! Hemp oil is derived from the seeds of the hemp plant, while CBD oil is made from the leaves, flowers, and stalks of the plant. If you're looking to experience the benefits of CBD oil, make sure you're not purchasing Hemp oil. There are many untrustworthy brands out there that are able to make Hemp oil at a much cheaper price, and market it as CBD oil. Here are their key differences: 
Hemp Oil: Extremely low (trace) amounts of CBD. It's typically used in skincare and cooking products like lotions, soaps, etc. as it has a high vitamin content. While it is great for you, it will not produce the same impact that CBD does.
CBD Oil: Obviously contains high amounts of CBD. This is where the phytocannabinoids and nutrients come into play, which help to produce the body-balancing benefits we all know and love.  
"HOW CAN I PARTICIPATE IN THE GIVE & RISE PROJECT? I PURCHASED A WHILE AGO AND NEVER TOOK ADVANTAGE OF IT! IS IT TOO LATE?"
If you've ever made an online purchase on ResilienceCBD.com, you're eligible for the Give & Rise Project, so no, it's not too late! 
For those who are new here, The Give & Rise Project is designed for you to inspire your friends and family to reach their impossible. Resilience was founded by sharing the profound impact of CBD with the people we care about most. Since then, we've made it our mission to share it with the world, and help you do the same. 
30-days after your first online Resilience purchase, you'll get the opportunity to Give a FREE Resilience product (of equal or lesser value to your purchase) to a friend!  
If you've purchased and haven't participated in Give & Rise, simply log into your account > Give & Rise tab > and you'll be able to enter your friend's information! If you have any further questions, reach out to us on our Contact page, or at contact@ResilienceCBD.com, and we'll respond within 1-2 business days. 
"I'M A COMPETITIVE ENDURANCE ATHLETE AND WANT TO TRY CBD. DO I HAVE TO WORRY ABOUT IT SHOWING UP ON DRUG TESTS?"
In short, it depends on which product you choose. Our full-spectrum CBD oil is the one and only product which we carry that contains trace amounts of THC (>0.3%), every other product in our inventory is developed with a THC-FREE oil. While the rules and regulations differ from race to race, we urge you to check their specific guidelines to make sure they allow for CBD consumption. 
We'll break it down by product for you to help you determine which products may be best.
Topicals: As a general rule, topical CBD products like our lotions and creams do not get into the bloodstream and should not never show up on a blood test. These products are made with our Broad Spectrum, Water Soluble, Nano-Emulsified, CBD formula, meaning it is 100% THC-Free. With these products, you get to experience all the cannabinoids and terpenes that make up the hemp plant but without any THC. Because of the water-soluble and emulsification nature of this oil, you will experience tremendous bioavailability and absorption. 
Isolate Oil: CBD in our Isolate Oil is separated from other hemp compounds found in the plant, producing a non-psychoactive, 100% THC-free, pure CBD product.
Our Full Spectrum Oil is also non-psychoactive and includes all cannabinoids (like CBG, CBL, CBN) and terpenes found in the hemp plant, as well as trace, legal, and non-intoxicating amounts of THC (less than 0.3%). When all the cannabinoids and terpenes found in the hemp plant are working together, it produces the "entourage effect", which is widely believed to provide the maximum medicinal benefit. But just as the consumption of poppy seeds may lead to a positive drug test for opioids, consuming our Full Spectrum Oil may lead to a positive drug test for THC, depending on the test, individual, and usage.
"I'M NOT A BIG ATHLETE, BUT I'VE BEEN WANTING TO TRY CBD FOR SOME TIME. CAN I STILL BENEFIT FROM RESILIENCE CBD PRODUCTS EVEN THOUGH THEY'RE MADE FOR ATHLETES?
Yes, yes yes! Just because we've curated our formulations with active lifestyles in mind, doesn't mean you won't benefit from our CBD products. They're meant for anyone from the daily dog walker and the weekly yogi, to those just looking to sleep better at night.
For any Resilience or CBD related questions, don't hesitate to reach out, we'd love to chat! Drop us a note on our contact page or Contact@ResilienceCBD.com
---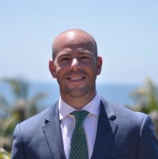 Written by: Michael Tatz | Linkedin
Michael Tatz is the Co-Founder of Resilience CBD,  and a passionate leader in the health & fitness world helping others rise to and crush their wildest goals.  A former Division 1 college wrestler,  Army Officer,  and investment manager at Goldman Sachs,  he has pushed his body and mind to the limits on the mats, dressed in camo,  and in the boardroom.
Today, he spends his time leading Resilience CBD to develop the absolute best recovery products for athletes everywhere.  Resilience was founded after CBD personally impacted Michael's life,  and the brand was built to partner with everyday athletes in pursuit of conquering their most difficult challenges,  rebounding after their toughest performances,  and rising to their goals that once seemed impossible. 

Share this Blog post!