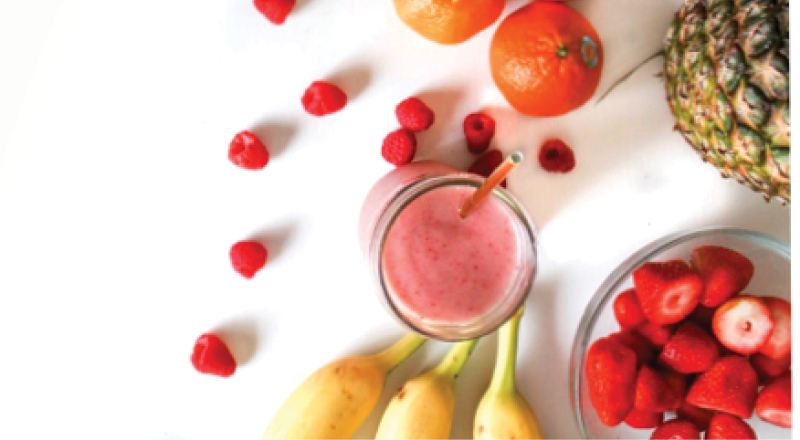 February 11, 2020
Vitamin C(BD) Smoothie
---
---
Given the current climate, we've seen several requests come through for an immune boosting Resilience CBD Smoothie. Look no further, we have just the thing for you.
VITAMIN C(BD) SMOOTHIE
This smoothie adds a refreshing punch to your day while packing in loads of immune-boosting ingredients. 
Main Benefits:  
Not only is turmeric a natural anti-inflammatory, but it also gives your immune system a kick by increasing it's modulation capacity 

Pineapple and orange, are rich in antioxidants, especially vitamin C which is vital in boosting the immune system

Spinach: You'll get your full source of vitamin A, C, K, iron, and magnesium with these greens. 
Ingredients:  
1/2 cup fresh or frozen pineapple 

The juice of 1-2 full oranges (we suggest cutting into fourths)
1 mL Orange Rise CBD Oil
1 large handful of spinach
1/2 tsp ground turmeric
1/4 tsp ground ginger
1 frozen banana
Instructions:
Add all ingredients to the blender and mix. If you're feeling adventurous, add a dash of cayenne pepper! 
Enjoy and stay healthy!
We want to see your original recipes! Please share your recipes with us @ResilienceCBD. If there are any Resilience Recipes you'd like to see,  drop us a note on our contact page or Contact@ResilienceCBD.com
---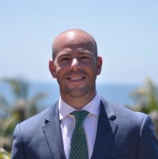 Written by: Michael Tatz | Linkedin
Michael Tatz is the Co-Founder of Resilience CBD,  and a passionate leader in the health & fitness world helping others rise to and crush their wildest goals.  A former Division 1 college wrestler,  Army Officer,  and investment manager at Goldman Sachs,  he has pushed his body and mind to the limits on the mats, dressed in camo,  and in the boardroom.
Today, he spends his time leading Resilience CBD to develop the absolute best recovery products for athletes everywhere.  Resilience was founded after CBD personally impacted Michael's life,  and the brand was built to partner with everyday athletes in pursuit of conquering their most difficult challenges,  rebounding after their toughest performances,  and rising to their goals that once seemed impossible. 

Share this Blog post!