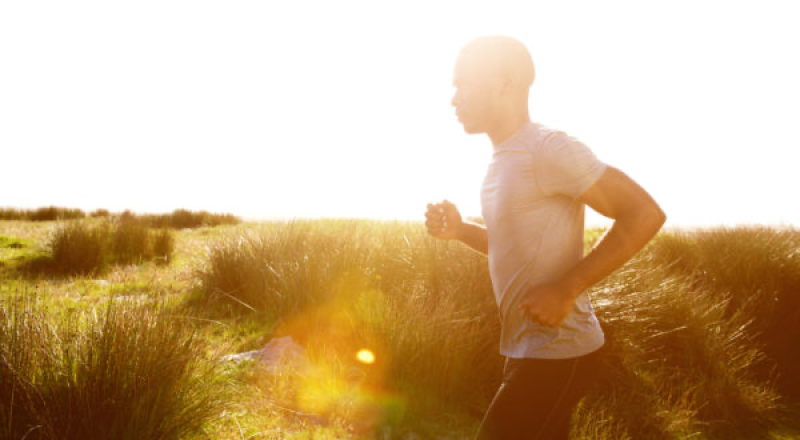 May 27, 2020
How to Make the Most of Your Mornings & Evenings.
---
---
Each day is a fresh start, a clean slate, and an opportunity to get closer to your goals than you were yesterday. Oftentimes, the way you start and end your day sets the stage for the day to follow and keeps you in a positive headspace with confidence to own your to-do list.
That's why we've pulled together a list of different actions to add to your morning and bedtime routine to wake up, wind down, relieve anxiety, increase productivity, and make the most out of your time.
MAKE THE MOST OF YOUR MORNINGS
It's easy to succumb to the routine of waking up a bit late, grabbing a power bar and heading out the door — but what if you could establish a few additional morning tasks that empower and inspire you to keep knocking off different items off the list throughout the day?
MAKE YOUR BED 
We know, it sounds simple — and just about 70% of Americans take the time to make their beds each day.  So why is it so important? It's the very first job to get out of the way for the day. Hop out of bed and make it, you won't be climbing back in until you're finishing taking on the day. 
WORK ON WAKING UP EARLIER
This is much easier said than done. For those who aren't naturally early risers– it's not too late to adjust your habits. Start by swapping our your shades. Getting exposure to the sun first thing in the morning will help your body suppress melatonin and wake up. Then begin setting your alarm clock back in small increments each day. Even 5 minutes will make a large difference, after 2 weeks, you'll have a full extra hour in the morning!
MAKE A RESILIENCE CBD SMOOTHIE
You've been told all your life that breakfast is the most important meal of the day. Eating a balanced breakfast not only ensures you're getting the energy you need, but also ensures you're not missing out on essential vitamins and nutrients throughout the day. By adding in some Resilience CBD, you'll supplement your Endocannabinoid System to promote balance throughout the body while boosting your focus and alertness first thing in the morning. 
GIVE YOURSELF TIME TO ENJOY YOUR COFFEE OR TEA
Not only will this cause you to save $5 a day on coffee, but it will also force you to sit down, soak in the morning, and get your goals set for the day. Carve out 25-30 minutes each morning to enjoy your coffee or tea (or Resilience CBD Smoothie if that's your cup of tea)! You can take this time to journal, meditate, read, or just relax before you get going.
PODCAST DURING YOUR COMMUTE
Yes, your commute is part of your morning routine, and there's room for improvement here too! While music has its own laundry list of pros, it could be very beneficial to listen to a podcast. Whether it's a motivational podcast, a fitness podcast, an entrepreneurial podcast, or even a comedic podcast, it's a great way to kickstart your brainpower and make the most of your car ride each day. 
WINDING IT DOWN
It's estimated that up to 70% of Americans struggle from sleep problems. But the truth is, your stress levels, cognitive functions, fitness performance, and overall health depend on it. For a full guide to why you need your Z's, check out this blog.
The better sleep you get, the easier it will be to spring out of bed the next morning. Check out these nighttime routine tips to wind down and relish in accomplishment at the end of your day, so you can get up and do it all over again. 
TAKE A CBD BATH
A bath with one of our CBD bath bombs is the most perfect way to wind down at the end of a long day. Not only does the CBD calm the mind and body, but the act of taking a hot bath is ideal pre-bed. The body temperature subsequently increases, relaxing the muscles which in turn, puts your mind at ease. Learn all about the benefits of our bath bombs, here. 
REDUCE SCREEN TIME
In the same way morning sunlight helps to wake you up in the morning, blue light directly inhibits the production of melatonin, the hormone responsible for regulating your circadian rhythm. Make a point to put your phone, tablet, computer away an hour before bedtime. You'll be surprised at the quality of sleep you get, and how rested you feel the next morning. 
TAKE CBD OIL
This is a no-brainer. The most common feedback we get from our customers is the impact our CBD Oils have on their sleep routines. Here's a quick breakdown of how it works: 
You have an Endocannabinoid System (ECS) that produces endocannabinoids throughout the body. These compounds help to regulate a number of different systems throughout the body (eating patterns,  inflammation responses, stress and anxiety, and most importantly: SLEEP)! 

When you take CBD, you're supplementing your body's naturally occurring cannabinoids, further supporting these processes. 
WORKOUT
Aside from the addition of CBD to your nightly routine, working out in the afternoon or later has a large impact on your sleep cycles. There have been direct correlations between exercise and improved insomnia. Like taking baths, it warms your body temperature by a few degrees, relaxing the body and promoting better sleep.
Like always, if you have any questions, comments, or concerns, please reach out to us on our Contact Page or at Contact@ResilienceCBD.com
---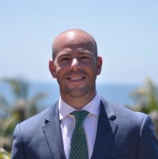 Written by: Michael Tatz | Linkedin
Michael Tatz is the Co-Founder of Resilience CBD,  and a passionate leader in the health & fitness world helping others rise to and crush their wildest goals.  A former Division 1 college wrestler,  Army Officer,  and investment manager at Goldman Sachs,  he has pushed his body and mind to the limits on the mats, dressed in camo,  and in the boardroom.
Today, he spends his time leading Resilience CBD to develop the absolute best recovery products for athletes everywhere.  Resilience was founded after CBD personally impacted Michael's life,  and the brand was built to partner with everyday athletes in pursuit of conquering their most difficult challenges,  rebounding after their toughest performances,  and rising to their goals that once seemed impossible. 

Share this Blog post!