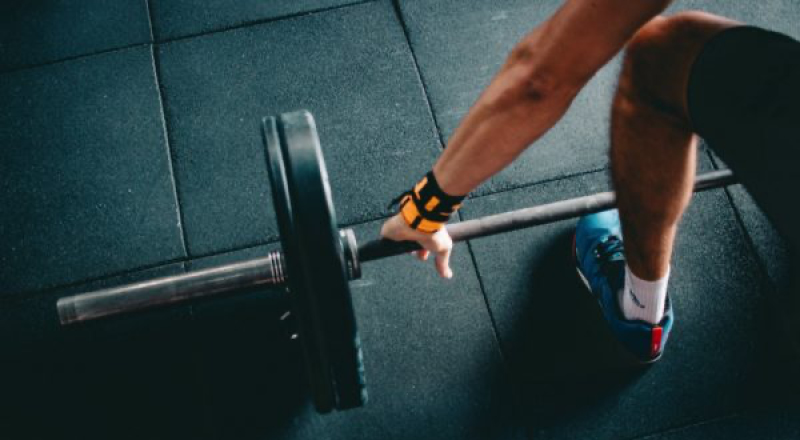 July 8, 2020
Over the last decade, the popularity of CBD has skyrocketed.  And it's little wonder why.
---
---
Both anecdotal evidence and scientific research have demonstrated time and again that the non-psychoactive cannabinoid—CBD—could be a game-changing holistic aid for health, wellness, and vitality.
Perhaps you've heard all the buzz surrounding CBD oil uses and you're wondering whether CBD is right for you? If you find yourself on the fence, today we'll talk about ten reasons why you should strongly consider joining team CBD. We'll discuss how CBD products:
Supports healthy restful sleep
Reduces tension headaches
Improves moods
Eases aches and discomforts
Provides stress relief
Combats exercise induced inflammation
Supports healthy blood pressure and cardiovascular health
Improves energy levels
Promotes joint health
Rejuvenates your skin
What are the Benefits of CBD Oil?
With the passage of the 2018 Farm Bill, hemp-based CBD (CBD that contains less than .3% THC) products are now legal (at the federal level) nationwide.
Typically, these come in one of three forms:
Oil tinctures
Chewables
Balms and lotions
Although they are taken differently and have various applications, when you make a CBD oil product a part of your daily routine, you can expect the following health benefits:
#1 Support Restful Sleep
Do you lay in bed tossing and turning, fitfully counting sheep? If so, you're not alone. It's a common problem for many Americans, and one that often gets worse with age.
Sleep is one of the most important ways your body heals, especially from strenuous physical activity. When you lack sleep, everything is misaligned—your moods oscillate, your focus slips, your performance suffers.
Many people turn to CBD treatment to experience a more restful sleep.
Supplementing your nightly routine by taking a CBD product an hour before bedtime can help you calm a racing mind and ease tension in the body that might keep you up late into the night. Additionally, many sleep-centric CBD products have sleep inducing compounds and essential oils such as:
Melatonin
Chamomile
Valerian Root
Together, these elements work harmoniously to help induce sleep and then sustain a natural REM sleep cycle.
#2 Reduces Tension Headaches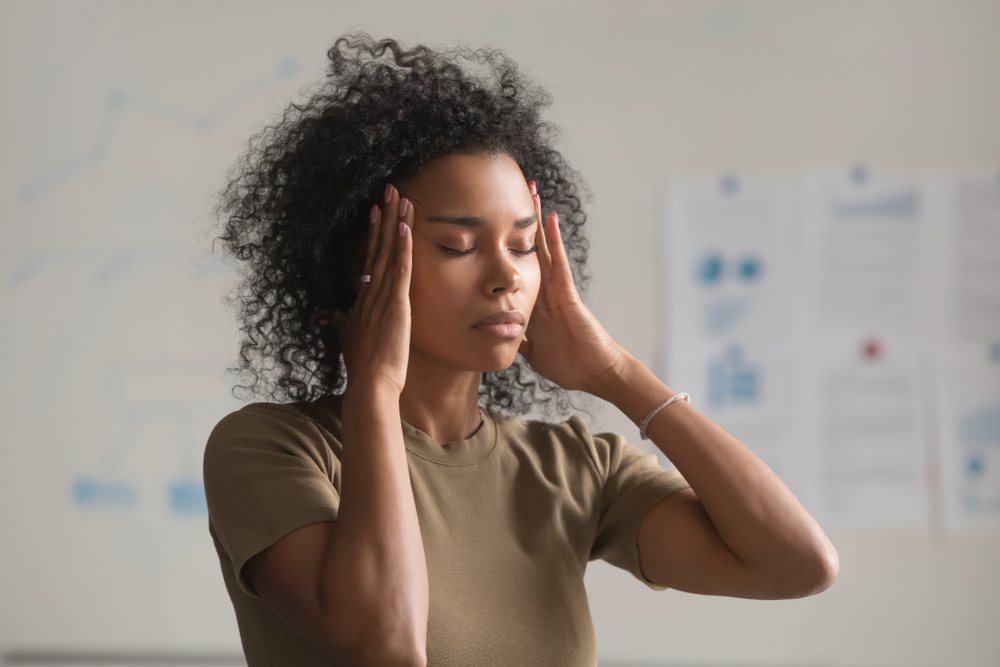 If you've ever suffered a tension headache, you know just how debilitating that can be.
Between the constant tug and pull of work, family, and various other responsibilities yanking you one way or another, it's easy to see why your head may start pounding like a drum by the end of a long day. Add a lack of sleep and diet to your daily stresses, and you've got yourself the perfect recipe for a tension headache.
CBD combined with other minerals and botanicals can help relieve the tension that often lies at the root of many headaches. By supplementing your daily activities with CBD, you can push your mind and your body to the limit without fear of it pushing back.
#3 Improves Moods 
Do you feel down more often than you'd like? Are your moods mercurial and entropic?
When your moods fluctuate, it's difficult to focus on the things in your life that matter most; or, to care about anything for that matter.
Sometimes you just need a little help to get through.
Enter CBD.
The cannabinoid induces a calming effect that works on both your body and mind, easing tension and promoting cognitive function—both of which contribute to better mood regulation. CBD can help you see a glass half full, even when life inevitably gets hard.
That positive shift in outlook can have a huge impact on both your mental and physical health.
#4 Eases Aches and Discomforts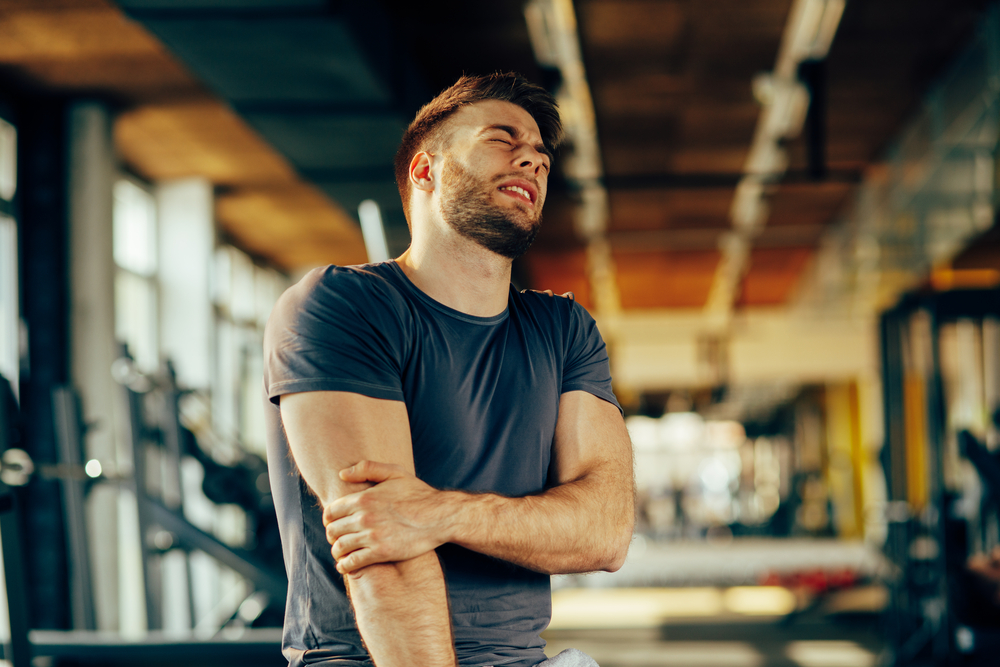 Whether you're training for a triathlon or you need some help getting out of bed in the morning, unfortunately, aches and discomfort are a certainty in life. You can't eradicate discomfort, but you can help manage it so it doesn't slow you down and keep you from the things you love to do.
Empower your training regime by adding CBD to the mix. Work harder, recover quicker.
CBD topical rubs deliver instant pain relief to sore muscles.
Simply rub the therapeutic creams and balms into the problem area to soothe your discomfort. While hemp CBD oil is effective in its own right, topicals come packed with other ingredients that also promote healing and pain relief, including:
Eucalyptus
Rosemary
Menthol
Arnica
Shea butter
#5 Provides Stress Relief 
Let's face it—life is stressful.
It's filled with challenges, hurdles, and setbacks. And all of that's heaped atop your daily responsibilities and tasks. People depend on you. You can't let them down. And that only adds more stress to your life.
Stress can be debilitating. It can have negative consequences to both your body and your mental health. When you're overcome by stress, just getting out of bed can seem like a monumental task, let alone presenting in your working meeting.
But you can't let stress rule your life. That's why more and more people are turning to CBD as a way to calm their nerves without hindering their mental acuity. A daily dose of CBD treatment can promote mental well-being and reduce the pressure you face throughout the week.
#6 Combats Exercise Induced Inflammation 
Wherever you are on your fitness journey—whether you're getting back into shape or you're pushing your body' boundaries to the limit—when you train hard, your body reacts.
One of the primary ways your body protects itself from illness or injury is via inflammatory response, wherein it concentrates the production of white blood cells and immune cells to an impacted area.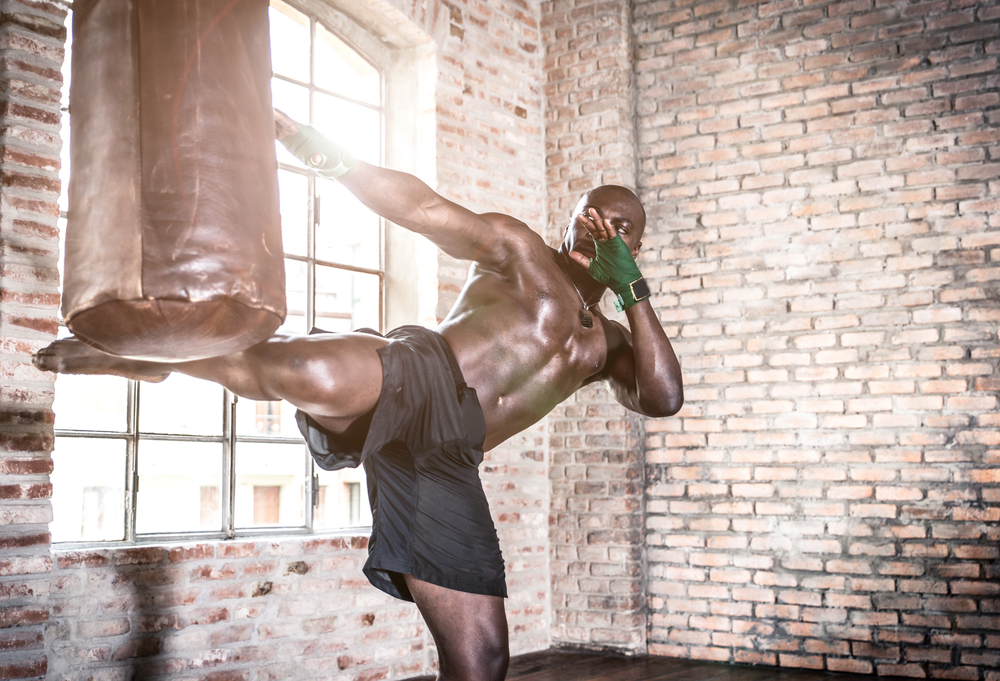 Although it's meant to protect you, when your muscles and joints are inflamed, you pay the price. It hurts! CBD topicals with added therapeutic ingredients can help you recover faster. They help relieve exercise induced inflammation.
With CBD, your active lifestyle doesn't have to be derailed by soreness and stiffness.
#7 Supports Blood Pressure and Cardiovascular Health 
Your heart is the most important organ in your body. Its health (or lack thereof) impacts the health of every other part of your central nervous system.
As you age, it's more vital than ever to find ways to support your cardiovascular health and reduce your blood pressure. One of the best medical benefits of a CBD oil product is heart support. CBD combined with natural therapeutic ingredients might help improve heart health by:
Dilating blood vessels
Improving blood flow
Maintaining healthy blood pressure
When your cardiovascular system is working as intended, you'll feel stronger and more energized.
#8 Improves Energy Levels 
Are you looking for a morning boost that doesn't involve caffeine jitters? Do you hit the 3pm wall at work where every part of your body begins to scream for a nap?
CBD is a nonaddictive supplement that can help you start and finish your day the right way.
It enhances and supports your energy, fighting against the sluggishness that often takes hold during our busy workdays.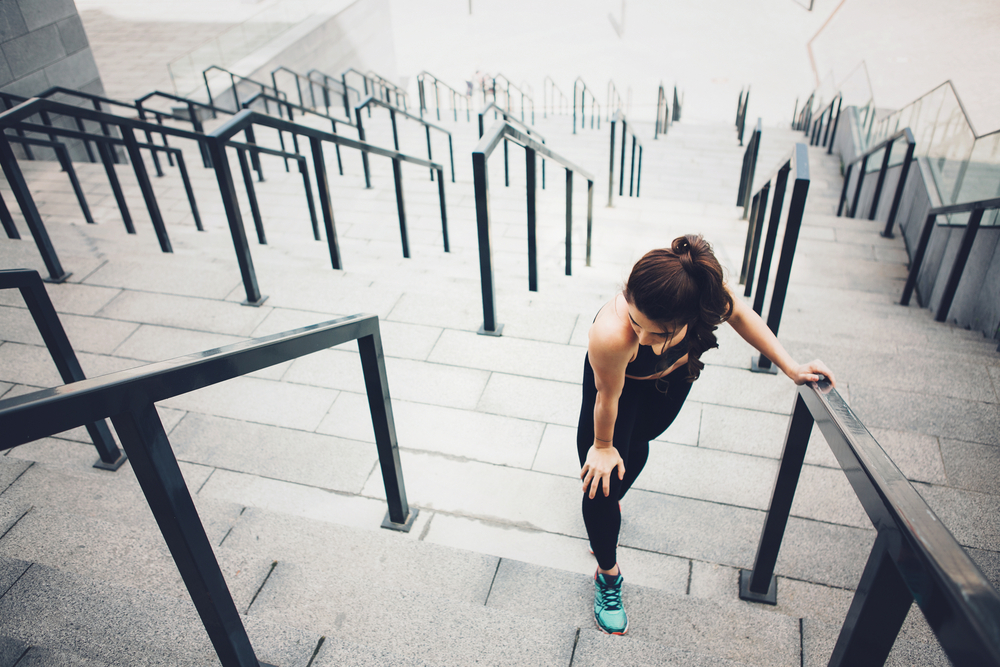 So, whether you need help in the AM or you need an extra push to get through a high-intensity workout, CBD packs many of the same benefits of an energy drink without the unhealthy drawbacks.
It's a healthy "pick-me-up" sans the crash.
#9 Promotes Joint Health 
As you get older, your joints and muscles wear away. Years of activity—walking, running, jumping, working at a desk—adds up, causing cartilage to wane.
After a while, your body stops producing the same amount of fluids to keep joints functioning optimally. This has particularly negative impacts on your:
Knees
Hips
Hands
Shoulders
CBD topicals can help you provide immediate relief to sore and aching joints. And CBD sublinguals and chewables can support joint health and speed up recovery, especially when the joints are experiencing exercise induced inflammation.
By addressing your joint health from both angles, you can improve your mobility and flexibility. This allows you to maintain a healthy and active lifestyle.
#10 Rejuvenates Your Skin 
Do you have dry and cracked skin? Do you suffer from blemishes?
Most skincare products are expensive and filled with potentially harmful additives and chemicals. Often, they cause more problems than they fix.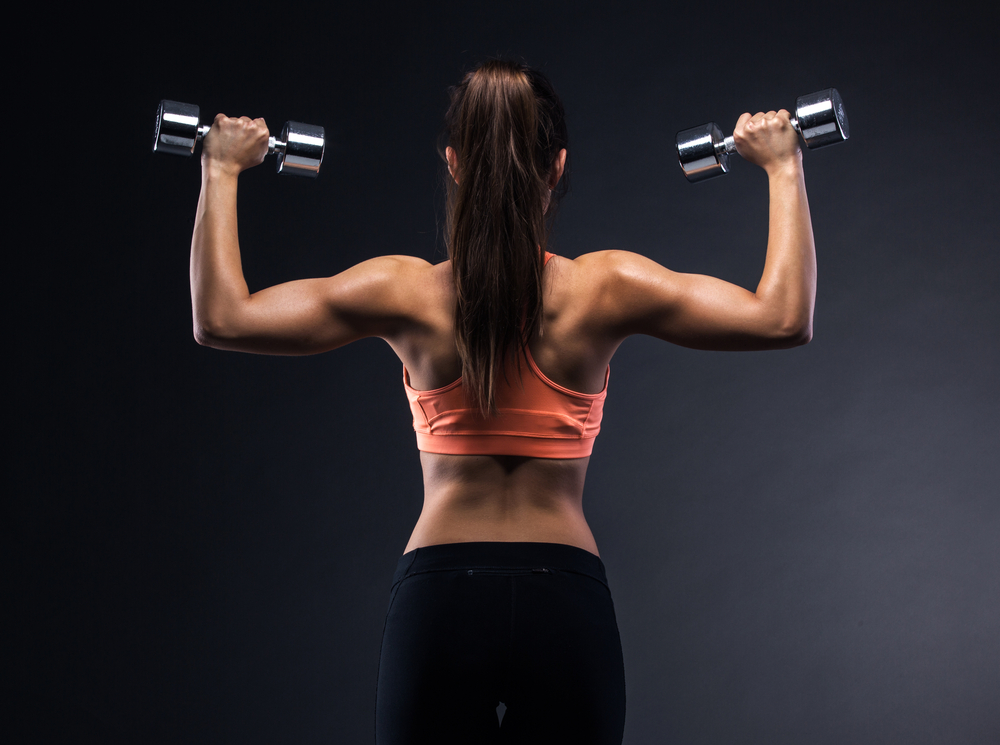 CBD body lotions can help you revitalize, relax, and rejuvenate your skin. By itself, CBD has moisturizing and nourishing properties. But when it's combined with natural ingredients—such as lemongrass, argan oil, aloe vera, coconut oil, and shea butter—it can be a fantastic skincare aid.
By adding CBD lotion to your morning and evening routine, your skin will receive the nourishment it needs to keep that fresh, healthy glow.
Resilience CBD—All of The Benefits of CBD Oil in One
There are almost too many CBD oil benefits to count. Typically, CBD aficionados report:
Better sleep
Fewer tension headaches
Improved moods
Fewer aches and discomforts
Reduced stress
Less exercise induced inflammation
Better heart health
More energy
Healthier joints
Glowing skin
To get the most out of your CBD, it's important that you partner with a trustworthy CBD company—one that has their products third-party tested and relies on nothing but the finest of organic ingredients.
We're Resilience CBD.
We are fitness advocates that believe in the power of CBD to augment your daily activity and recovery. Our full spectrum CBD oil products are extracted from select, organically-grown domestic hemp. They are precisely formulated and then combined with other high-quality natural ingredients in order to fully support your health, wellness, and vitality.
Try Resilience CBD for yourself to experience the benefits above! A happier, healthier, revitalized you awaits.
If you're wondering "does CBD oil get you high?", read our blog for more information.
---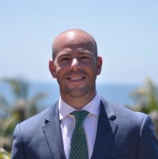 Written by: Michael Tatz | Linkedin
Michael Tatz is the Co-Founder of Resilience CBD,  and a passionate leader in the health & fitness world helping others rise to and crush their wildest goals.  A former Division 1 college wrestler,  Army Officer,  and investment manager at Goldman Sachs,  he has pushed his body and mind to the limits on the mats, dressed in camo,  and in the boardroom.
Today, he spends his time leading Resilience CBD to develop the absolute best recovery products for athletes everywhere.  Resilience was founded after CBD personally impacted Michael's life,  and the brand was built to partner with everyday athletes in pursuit of conquering their most difficult challenges,  rebounding after their toughest performances,  and rising to their goals that once seemed impossible. 
Sources:
1.Forbes. CBD Market Could Reach $20 Billion By 2024, Says New Study. https://www.forbes.com/sites/irisdorbian/2019/05/20/cbd-market-could-reach-20-billion-by-2024-says-new-study/#222f0c8149d0
2. Brookings Institute. The Farm Bill, hemp legalization and the status of CBD: An explainer. https://www.brookings.edu/blog/fixgov/2018/12/14/the-farm-bill-hemp-and-cbd-explainer/

Share this Blog post!