August 14, 2020
CBD has a variety of practical, effective uses. This is why it's recently skyrocketed in popularity across the country.
---
---
While sublinguals like oils and chewables are the most common CBD products on the market, a growing number of people are catching on to the many benefits of a subdermal application—i.e., lotions and creams.
If you're new to this world and want to learn more about CBD before you try it for yourself, don't worry, we've got you covered. Below, we'll dive into the various benefits of CBD topicals and how people use them in creating healthy habits.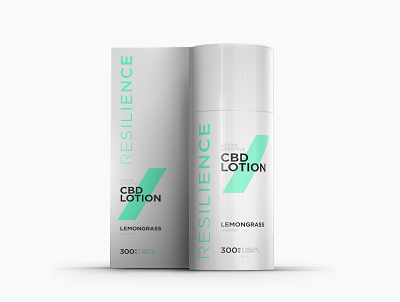 Key Takeaways: 
CBD reduces exercise-induced inflammation
CDB is used in the remedy of wrinkles, anti-aging, and acne
CBD nourishes and moisturizes even the most sensitive skin
CBD eases muscle and joint discomfort
What is in CBD Lotion?
CBD body lotions have been infused with a broad spectrum, water-soluble, hemp cannabidiol (CBD). The lotion contains an abundance of other powerful ingredients that help:
Improve CBD absorption into the skin
Protect against wrinkles and signs of aging
Clear blemishes and fight acne prone skin
Moisturize and revitalize your skin
Relieve dry, itchy skin
Compliment massage therapy
Aid in shaving and waxing
For instance, our Lemongrass CBD Lotion for Active Lifestyles is made with:
Lemongrass
Argan oil
Aloe vera
Coconut oil
Shea butter
It's important to note that this type of CBD lotion is 100% THC free, meaning it's completely non-psychoactive. It wouldn't impact your mental clarity, prevent you from operating a vehicle, nor would it ever show up on a drug test.
The Benefits of CBD Oil on Skin
So, what can you expect when you add CBD topical or CBD cream to your daily routine? There are 3 powerful benefits worthy of special notice for these CBD lotions:
Reduces Exercise-Induced Inflammation 
Have you been building up your running endurance for a marathon? Did you recently get a Class Pass, and you've been killing yourself with all of the different exercise classes? That's awesome!
But it's probably making it harder for you to get up in the morning or to maintain your training day after day.
Whatever it is you're doing to stay in shape, the older you get, the harder it becomes to recover from heavy exercise. Often, by the next morning, the areas around your joints and muscles are swollen, achy, and red. That irritation is caused by inflammation.
Inflammation is a part of your immune system's response to external stimuli irritating the body. It's intended to aid healing and recovery so you can rebound from exercise faster.
But what's going on in your body? Typically, there are several processes occurring:
Increased blood flow brings a tide of immune system cells to the injured or affected area, where they aid the healing process.
The hormones impact nerves and cause them to send pain signals.
The pain signals caused by inflammation protect your body by alerting you to avoid damaging it further.
The immune system cells increase fluid to the impacted area; it causes swelling, which eventually goes down once the area is healed.
Ever wonder "Is CBD good for muscle recovery?" CBD can help you combat exercise-induced inflammation. By applying CBD body lotion, CBD topical cream, or CBD oil lotion directly to wherever you're feeling sore—hands, ankles, elbows, knees, shoulders, back, etc.—you can aid muscle recovery and reduce swelling and tension by using hemp lotions.
Nourishes and Moisturizes Your Skin 
If you regularly suffer from dry, cracked skin or get sunburnt easily, applying CBD oil on dry skin can take your facial care routine to entirely new heights.
On its own, CBD is already a powerful skin cleanser and moisturizer for dry skin.
But when CBD is added to all of the other powerful ingredients, it becomes even more effective. Common benefits to your skin include:
Moisturizing – CBD and shea butter provide your skin with some much-needed hydration. Both ingredients carry a wealth of vitamins and nutrients that increase moisture levels and fight dry and parched skin. This keeps your skin looking young, healthy, and glowing.
Fighting blemishes – Blemishes are caused by skin oil (sebum) and dead skin clogging up your pores. When this happens, they develop bacteria (propionibacterium acnes) which turn into blackheads, pimples, and blemishes.
Helping sunburns and wind chap – Whether you went skiing or spent time at the beach with too little sunscreen, slap some CBD lotion or body butter onto the sunburn (gently, of course) to fight the itchy, peeling discomfort. Aloe vera and CBD both have nourishing properties that help heal burnt skin. The synergy between the two can quiet your skin's inflammatory response, cool down the impacted area, and speed up skin restoration.
Preventing wrinkles – Wrinkles and fine lines are far more visible when your skin is dry or if it's been burnt by the sun over the years. CBD lotion assists in the maintenance and regulation of healthy oil production, which can reduce the appearance of wrinkles and lines.
Massage Agent – Massage is essential to help aid in relaxation as well as recovery. CBD lotion helps to enhance the healing effects of a massage by helping to soothe aches and discomfort as well as promote a calming feeling.
Apply CBD lotion in the morning and at night or before you leave your home for a workout. Doing so can make it easier to maintain your hydration levels and ensure that your skin stays healthy for years to come.
Easing Muscle and Joint Discomfort 
When you spend your entire day slouched over your desk and then follow that up with a round of heavy exercise, it exerts some serious pressure on both your muscles and joints. Over time, this can cause daily discomfort, particularly when you get up in the morning or fall into bed at night.
Joint stiffness and joint pain can impair your ability to move and function as normal, especially when that happens in your hands, feet, or back. Should that occur, it'll be hard (if not impossible) to maintain your training routine.
CBD product such as CBD lotion allows you to directly combat the specific area where you're feeling discomfort—whether that be the joints or the muscles.
If you're feeling sore, simply massage the CBD body lotion into the affected spot for immediate relief. Or, if you know you've got a sensitive body part that inevitably begins to hurt post-workout, consider applying CBD before you even begin to exercise.
CBD lotion and topical product can be used as both a preventative as well as a recovery aid.
Benefits of Other CBD Topicals
In addition to CBD lotions, there is other CBD topical product that can cause immediate positive effects in your life.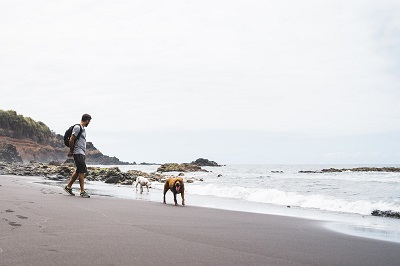 They include:
Rejuvenate 
Do you want a special way to start your day off right? Wondering how to improve mood with CBD? Then hop into a bath and throw in a Revive CBD Bath Bomb. The warm water releases the CBD, causing it to cover your body and soak into your skin for immediate impact.
Revive CBD Bath Bombs can help you:
Rejuvenate your muscles – The CBD seeps into the subdermal layer of your skin, causing your entire body to relax, particularly the sore muscles and inflamed joints.
Relax – The warm water, powerful aromatherapy, and beneficial properties of CBD form a powerful relaxation nexus that eases all of your stresses and tension, allowing them to seep right out of your body.
Energize your mind – As your body recovers, your mind is free to focus on the day ahead. The combination of CBD and essential oils provides you with the mental clarity you need to push hard and feel great throughout the day.
Simply fill up your tub with steaming hot water, drop in the bath bomb, and soak in the revitalization.
Recover and Rest 
Take your recovery routine to new levels. Banish sore and achy muscles, even after a jam-packed day with the Recover Bath Bomb.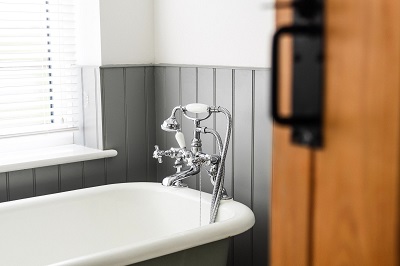 This blend of CBD, essential oils, lotions, and salts jumpstarts your recovery routine thanks to their soothing properties. The Recover Bath Bomb is the perfect way to prepare for your bedtime, since CBD supports restful sleep. As you know, sleep is the most important way you can ensure that your body heals and prepares for the next day.
All it takes is a fifteen-minute soak to transport your body and mind to a blissful state of relaxation and tranquility. Dry off, hop into bed, and you'll be snoozing before the lights are out.
Resilience CBD Lotion
CBD lotion is one of the most effective ways to fortify your body and help it recover from the aches and discomforts of everyday life. While there are myriad benefits, the primary reasons to use CBD lotion daily include:
Reduces exercise-induced inflammation
Nourishes and moisturizes your skin
Eases muscle and joint discomfort
Additionally, topicals like bath bombs empower you to start your day off on the right foot or end it on a high note.
Resilience CBD specializes in premium CBD products that are built for busy people with active lifestyles. Our lotions use only the finest of ingredients—it all starts with our organically-grown domestic hemp.
This is then blended with other powerful essential oils, carrier oils, and lotions in order to enhance your recovery.
Our mission is to strengthen your resilience so you can achieve your goals in stride.
Sources:
1.NCBI. What is Inflammation? https://www.ncbi.nlm.nih.gov/books/NBK279298/
2. NCBI. Cannabinoids as novel anti-inflammatory drugs. https://www.ncbi.nlm.nih.gov/pmc/articles/PMC2828614/
3. NCBI. Cannabidiol exerts sebostatic and antiinflammatory effects on human sebocytes. https://www.ncbi.nlm.nih.gov/pmc/articles/PMC4151231/

Share this Blog post!
---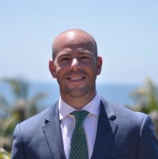 Written by: Michael Tatz | Linkedin
Michael Tatz is the Co-Founder of Resilience CBD,  and a passionate leader in the health & fitness world helping others rise to and crush their wildest goals.  A former Division 1 college wrestler,  Army Officer,  and investment manager at Goldman Sachs,  he has pushed his body and mind to the limits on the mats, dressed in camo,  and in the boardroom.
Today, he spends his time leading Resilience CBD to develop the absolute best recovery products for athletes everywhere.  Resilience was founded after CBD personally impacted Michael's life,  and the brand was built to partner with everyday athletes in pursuit of conquering their most difficult challenges,  rebounding after their toughest performances,  and rising to their goals that once seemed impossible.