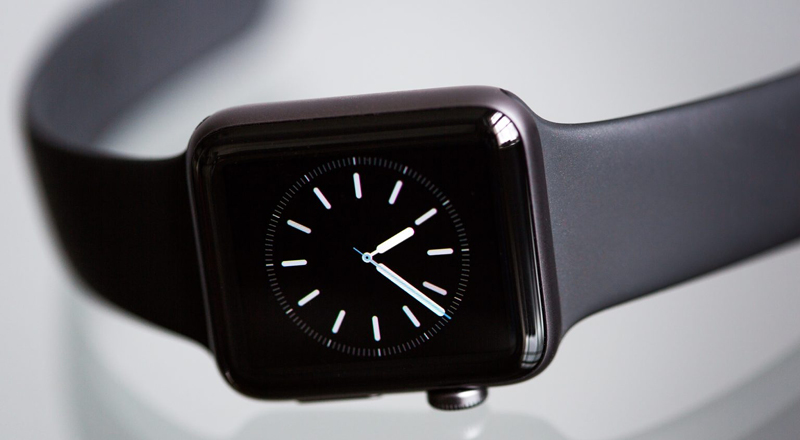 October 13, 2020
Whether you're looking for an uplifting way to start your day or a soothing and replenishing addition to your evening routine, you may have considered adding CBD to your daily life. And if you're interested in making CBD an active part of your bustling lifestyle, CBD gummies could be the perfect option. 
But what are CBD gummies exactly? 
If you know a little bit about CBD and you're a fan of gummy candy, that's not a bad start!  
We're happy to fill in all the details about the marriage between the two, the health benefits, and what you should know before adding these convenient and potent CBD edible treats to your morning, evening, or pre-workout routine.
Key Takeaways:
CBD infused gummies are one of several options for incorporating CBD into your daily routine. Quality ingredients, portability, and a set CBD dosage offer ease of use when you're on the move.




Benefits of regularly taking CBD gummies range from smoother athletic recovery to more restful sleep.




Consistency is key with CBD gummies (and any CBD product), but so is proceeding with caution, listening to your body, and making adjustments as necessary.
What Are CBD Gummies?
Let's first start with the "CBD" in "CBD gummies." CBD stands for cannabidiol, a naturally-derived chemical compound that works with the body to help promote a better wellbeing, including:

Healthy sleep

Uplifted mood 

Increased energy

Discomfort management

And more!
CBD gummies are a sweet and chewy treat infused with CBD. You'll find them in a variety of flavors, shapes, and dosages.
While they're a relatively straightforward edible product, CBD infused gummies are much more complex than they look—but still very approachable. The best way to start understanding CBD gummies is by learning about the types of CBD in CBD gummies and the properties of each.
Types of CBD in CBD Gummies
You'll find three main types of CBD concentrations in CBD gummies:
1. Full spectrum 
If you see "Full spectrum" on a CBD product label, you know that the product contains everything from the cannabis plant, including:
Terpenes

– These are the compounds that give plants their fragrance and flavor. Along with CBD, terpenes are associated with a range of health benefits, including anti-inflammatory benefits.

Flavonoids

– A type of antioxidant found in fruits, vegetables, and green tea, flavonoids can promote a healthy heart and may even help preserve memory and provide a mood-boosting effect.
In the case of CBD gummies made from hemp-derived CBD, there will be no more than .3% THC in the gummies. THC (tetrahydrocannabinol), unlike CBD (cannabidiol), produces psychotropic effects. In other words, THC is responsible for that high feeling that's attributed to marijuana, and CBD is not.
2. Broad spectrum 
Broad spectrum CBD, on the other hand, contains everything from the hemp plant—except THC. 
3. Isolate
CBD isolate gummies feature the purest form of CBD content from the plant. It's odorless and tasteless and also excludes any trace amounts of THC.
What Are CBD Gummies Used for?
You probably still have several questions, such as, what do CBD gummies do and how many CBD gummies should I eat? 
Let's dive into the generous list of CBD gummy benefits to help inform the best way you should use CBD gummies.
Aiding in Stress Management
While we all strive to reduce stress in our lives, deadlines, interviews, and big games can bring on a wave of nerves.
You probably have some tried-and-true tools for managing stress, but CBD gummies can provide another form of support when you want to feel a bit more grounded. CBD is known to help the body's calming systems which can ease feelings of nervousness. 
So whether you're hoping to soothe jitters before a work presentation or for a race you've been training for for months, CBD gummies can offer an encouraging nudge of support and relaxation when you need it most.  
Recommended Use: Take the recommended serving size an hour before your stress-inducing events so you can take deeper breaths and rise to every challenge with poise and confidence.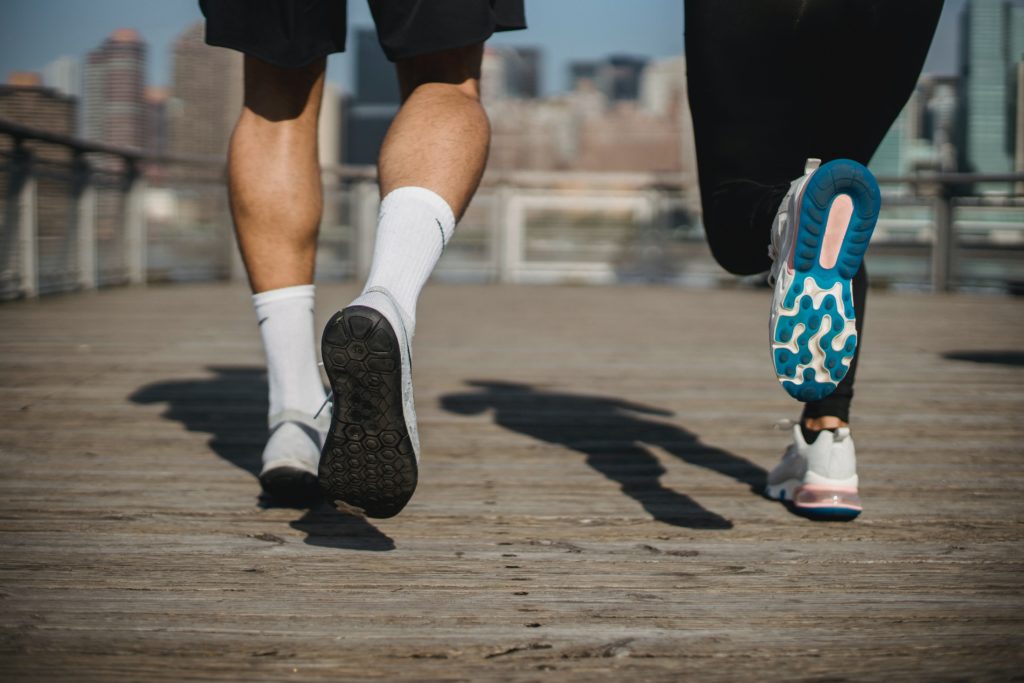 Supporting Faster Athletic Recovery
Another amazing application for CBD gummies is supporting athletic recovery. 
CBD works with the human ECS (Endocannabinoid System), a complex system that manages some of our bodies' most vital functions like sleep, mood, energy, and discomfort management. This is great news for athletes. Whether they focus on endurance sports or weight lifting, inflammation, muscle soreness, and cramping are all part and parcel of athletic training and achievement.  
By working with the ECS, CBD can play a crucial role in alleviating muscle discomfort and tenderness so that you're ready to get back to the field or gym feeling energized and ready to keep tackling your goals. 
Recommended Use: Take your favorite gummy product's recommended serving either an hour before your workout or right after so the CBD content can help alleviate muscle soreness for a more replenishing recovery.

Helping to Promote Restful Sleep
Sleep resets your mind and restores your body at night so you can strive for greatness in the morning. But sometimes, worried thoughts, addictive radio jingles, or even excitement for the day ahead can keep you from getting the shuteye you need. Even if you have nothing but a normal day waiting for you, it's hard to feel your best when you haven't slept well.
Because CBD affects the nervous system in a soothing way to relieve feelings of unease, it can offer a similar benefit for restful sleep. The calming impact of CBD can be just what you need to quiet your mind and secure those precious hours of rest without hours of counting sheep. 
Recommended Use: Enjoy the recommended gummy serving an hour or two before bed to help your mind unwind. Best paired with a soothing activity like reading, yoga, or meditation. 

How to Take CBD Gummies
Taking CBD doesn't have to be complicated, and the best products shouldn't require rocket science to figure out usage or effectiveness.

Keep these tips in mind for building a safe and effective CBD gummy experience. 
Listen to Your Body
While CBD gummy products offer a recommended interval and usage for CBD gummies, it's just that—a recommendation. Follow these steps to find what dosage is best for you.
On a quiet day at home, take the recommended serving size for your chosen CBD gummy.




Wait 2 hours—this is about how long it takes nutrients from food to be absorbed into the bloodstream from the stomach.




Check in with yourself and see how you feel.



If you feel like the dosage suits you perfectly, you can start incorporating the proper CBD dosage into your routine at the recommended dosage.

If you feel like you might benefit from a larger dose, cut another gummy into smaller, evenly-sized pieces—like quarters or halves—and repeat the experiment with a slightly increased intake. Adjust the dosage until you have found your sweet spot.
The most important thing when it comes to answering "how much cbd gummies to take?" is this: pay attention to what your body tells you.

After using CBD gummies in the morning, maybe you'll realize that that's not the best time for you. Perhaps afternoon or evenings are better. Or, you may find that you benefit from a third application each day if you're training hard for a race and want to keep your performance up by encouraging proper recovery and restful sleep.
No matter what amount suits you, you'll be on a path to a more holistic picture of your wellbeing.    
Stick with a Schedule
Consistency is key with most things in life, and incorporating CBD is no exception. 
To see the full benefit, pick a time of day to regularly take CBD gummies. Try taking one to two gummies once or twice daily and increasing usage as you see fit. 
A sample schedule to start could look something like this:
Morning

– Take one to two gummies 30 minutes before your morning workout. Use it as a reminder to hydrate or have a small snack if that's also a part of your pre-workout ritual. It will help you get ready for whatever's on the training docket and promote fast recovery, which your muscles will thank you for later.

Evening

– To help encourage restful sleep, take a CBD gummy as you begin your wind-down routine. Consider other healthy choices such as eliminating screens for an hour or two before trying to sleep, meditating, or gentle stretching.
Choose the Right Product
Whether you're an everyday athlete or someone dialed into health and wellness, you're careful about what you put into your body. When shopping for CBD gummies that means considering the fine print of other main ingredients.
We're all about ingredient integrity at Resilience, which is why we can offer these guarantees:
High-quality CBD

– Our CBD gummies are made with extract from organically grown broad spectrum CBD, meaning you'll get CBD and all the other beneficial compounds of the hemp plant, and 0% trace amounts of THC each time you indulge.

Testing and transparenc

y –

Resilience CBD gummies

are always tested by a third-party lab to ensure consistency and quality. And all of our lab tests are accessible to our customers.

Safflower extract

– This plant extract has its own anti-inflammatory properties, which is a perfect complement if using

CBD for inflammation

purposes.

Nothing artificial

– We use a blend of phytocannabinoids (all the good stuff from the hemp plant) with fruit juices to create vibrant but natural shades and flavors. Our CBD gummies are also free of gluten and artificial sweeteners.

Vegan option

– Our vegan friends can also enjoy our CBD gummies. Opt for the gelatin- and lecithin-free, 100% vegan CBD gummies.
Add Resilience CBD Gummies to Your Wellness Routine
Resilience CBD is here to help you keep striving for and reaching your goals. 
Whether you want to elevate your workouts or simply add another tool to your wellness toolbelt, our high-quality CBD gummies could be the handy and powerful asset you want in your corner. 
Let us know how we can help you decide on how to incorporate CBD gummies or any of our other CBD topicals, oils, softgels, or bath bombs into your active routine.
---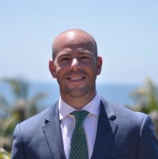 Written by: Michael Tatz | Linkedin
Michael Tatz is the Co-Founder of Resilience CBD,  and a passionate leader in the health & fitness world helping others rise to and crush their wildest goals.  A former Division 1 college wrestler,  Army Officer,  and investment manager at Goldman Sachs,  he has pushed his body and mind to the limits on the mats, dressed in camo,  and in the boardroom.
Today, he spends his time leading Resilience CBD to develop the absolute best recovery products for athletes everywhere.  Resilience was founded after CBD personally impacted Michael's life,  and the brand was built to partner with everyday athletes in pursuit of conquering their most difficult challenges,  rebounding after their toughest performances,  and rising to their goals that once seemed impossible. 
Sources: 
Healthline. Reading a CBD Label: How to Find a Quality Product. https://www.healthline.com/health/reading-a-cbd-label
U.S. National Library of Medicine, National Institutes of Health. Terpenes from Forests and Human Health.https://www.ncbi.nlm.nih.gov/pmc/articles/PMC5402865/
Psychology Today. Flavonoids: Antioxidants Help the Mind. https://www.psychologytoday.com/us/articles/200307/flavonoids-antioxidants-help-the-mind
U.S. National Library of Medicine, National Institutes of Health. Cannabanidiol in Anxiety and Sleep: A Large Case Series. https://www.ncbi.nlm.nih.gov/pmc/articles/PMC6326553/