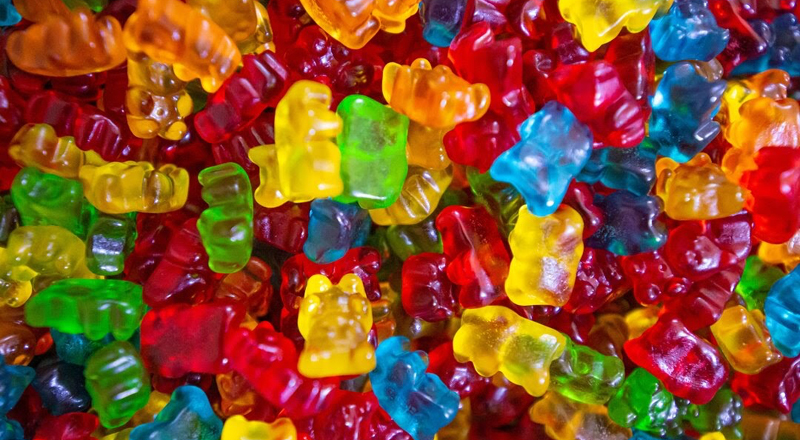 December 2, 2020
If you've recently hopped on the CBD bandwagon and are now staring down at the bottle of gummies in your hand, wondering, "How many of these am I actually supposed to eat?" then don't worry. 
You're not the only one. 
You won't find the answer on the bottle itself—not because the CBD companies don't want to tell you (they'd love to!), but because there's no such thing as a straightforward, universal answer. However, this helpful guide will cover a lot of the basics to help you make an informed decision on your CBD dosage.
Key takeaways:
CBD dosing has no simple, one-size-fits-all answer—every CBD consumer is different, so take the time to find what works for you.

Your optimal dose may be affected by your body weight, chemical composition, desired strength, the reason for using CBD, and more.

It's important to start small and increase your gummy intake incrementally once you're comfortable. 
Determining The Right CBD Dosage For You
The answer to "how many CBD gummies should I eat?" is not a simple round number ("one for mild relief," or "four for intense discomfort!" and so on). CBD edible gummies come in a range of concentrations. Some have 5 milligrams (mg) of CBD concentration each; some are as strong as 25 mg or higher. You might take four of a low-dose gummy, but only one of a higher dose. 
The trick is finding the right CBD gummy dosage for you personally—measured in milligrams—then translating this dosage into the correct number of gummies, based on the strength of your chosen brand and type—calculated in, well, gummies. Do CBD gummies work? Yes, if you have the correct dosage.
The correct dosage for CBD users lies at the crossroads of several different factors:
Body weight

Desired effect and strength

Ailment being addressed

Body chemistry
But even the totality of these four factors won't necessarily provide the perfect dosage right away. Use this information as a framework, but know that everyone is different. There's nothing wrong with only needing a low dose CBD content (hey, it's cheaper that way anyhow!). 
#1 Your Body Weight
There's a reason the term "lightweight" gets thrown around so often in drinking culture. When your slim, 140-pound friend calls it a night after drinking three beers, and the rest of you keep going, calling them a lightweight isn't necessarily an insult—sometimes, it's just a matter of science.
Weight is a significant predictor of how well your body handles substances, whether it's alcohol or, in this case, CBD. There are plenty of other factors that come into play, some well-studied and some a little more unpredictable. Still, you can use your body weight to determine your starting dosage (then adjust accordingly if you're looking for more pronounced effects):
Below 130 lbs

– 11 mg or less

130 to 230 lbs

– 18 mg or less

Above 230 lbs

– 23 mg or less
Even as a starting place for mild treatment, these categories are quite broad. For example, there is extreme variation between people who weigh 130 and 230 pounds, respectively. 18 mg may be too much for someone weighing 130 pounds and not nearly enough for someone over 200. 
Another way to look at it is to take 1 mg per 10 pounds of body weight. To find your starting optimal dose, simply divide your weight by 10.
#2 The Desired Strength
Tolerance isn't the only thing to take into consideration when identifying your dosing range. Some people actively want to experience more substantial effects—naturally, they'll need a higher CBD gummy dosage. 
The starting doses outlined above are recommended based on mild effects. Take a look at how these recommendations increase to achieve more powerful reactions:
Moderate effects

– For increased ease, relief, and stress management:

Below 130 lbs

– 12 to 14 mg 

130 to 230 lbs

– 19 to 23 mg 

Above 230 lbs

– 24 to 30 mg

Strong effects

– For more pronounced effects still, like severe discomfort or unease:

Below 130 lbs

– 15 to 17 mg 

130 to 230 lbs

– 24 to 27 mg 

Above 230 lbs

– 31 to 45 mg
As you can see, the CBD content dosage for those under 130 pounds remains relatively low. This doesn't necessarily mean that you should never exceed a 17 mg dose, but that you should be wary of how strong the effects could be. The same applies to the other suggested ranges.
Everyone's different—there's still more to consider.
#3 The Ailment Being Addressed
Your ideal dosage may hinge just as much on why you're taking CBD in the first place. Different physical or psychological discomforts may benefit from more or less CBD:
Calm and relaxation

–

15 to 30 mg

to ease the jitters of everyday life. 

Healthy, restful sleep

–

10 to 25 mg

nightly to activate your CBD receptors while asleep.

Discomfort and exercised-induced inflammation

– As little as

5 mg

or as much as

50 mg

as a starting point to reduce soreness and exercise-induced inflammation; There's a wide variation in dosing for treating aches and discomfort. Some people only take 5 mg, while others use up to 600 mg.

You should always start on the lower end and work your way up—most people won't need anywhere close to 600 mg.

Focus and general well-being

–

5 mg to 15 mg

for a subtle but noticeable kickstart to your day. Void of any specific ailment, you can still benefit from daily CBD gummies. However, you probably won't need as much as if you were, for example, experiencing aches or restlessness. If you take too much in the morning, you may feel less focused and more sluggish.
According to the journal Cannabis and Cannabinoid Research, CBD is well-tolerated in humans in doses as high as 1,500 mg per day. With that being said, that's definitely on the higher end. When in doubt, consult your doctor about adding CBD into your wellness routine. 
#4 Your Body's Chemistry
This component is a little harder to predict, as it's mostly experiential. 
Everyone's body responds differently to substances. Despite the safety of CBD, some people may still experience mild side effects: These red flags are often mild and low-risk, but they suggest that something's not quite right. Moving forward, there are a few steps you can take:
Discontinue CBD use immediately until you've identified the issue. A few possible explanations include:

Potential interactions with other daily prescription medication

– Consult your pharmacist to learn more.

The presence of unwanted ingredients

– Check the ingredient list to identify any potential allergens or psychoactive components, like THC; confirm that the company has third-party testing certifications that ensure purity and quality.

If you feel comfortable, try reintroducing CBD in one of two ways:

Start at a lower dosage; increase slowly and incrementally to avoid re-experiencing the adverse side effects.

Consider purchasing a different type of CBD infused gummy based on the identified issue—whether that means they have 0% THC, have been more rigorously tested, or don't contain certain triggering ingredients.
Correctly Dosing Your Gummies
Gummies are one of the easiest ways to ingest CBD. They're delicious, convenient, and come in carefully portioned doses. The container will be clearly labeled—10 mg and 25 mg are typical concentrations, but there's no such thing as a "standard dose."
Luckily, it's easy to find your version of a standard dose with CBD gummies:
Can further portion them

– Because gummies are, well,

gummy

, they're easy to cut into smaller pieces. If you purchase a 10 mg concentration, you can still start with a 5 mg dose by splitting them in two. 

Can easily increase your dosage

– Many gummies come in relatively low concentrations, like 10 mg. These small denominations make it easy to up your daily dose.

Can switch to a higher CBD concentration

– If your sweet spot is closer to 20 or 30 mg, you can always purchase a more potent gummy, or just pop in a few at a time. 
Some people take multiple gummies in one go; others split their dosage throughout the day. Some take theirs as soon as they wake up for daily health support, while others enjoy them two or three hours before bed to help with sleeping troubles. 
CBD gummies are so easy to take—almost too easy? They may look and taste like actual candy, but they're still made with a potent chemical compound. Once you've taken your allotted dose, it's best to stash the CBD gummies in favor of a less powerful snack. 
Find Your Dose With Resilience CBD Gummies
Preferred dosage may vary between you and your friends, but quality shouldn't. 
Finding the right gummy is just as important as the correct dose, whether you only ingest 10 mg per day or take 50 mg regularly. Resilience CBD makes high-quality, organically-derived CBD gummies that can also help you determine your ideal gummy intake:
Low concentration

– 10 mg of CBD per gummy makes it easy to increase or decrease your dose as needed

Pure quality

– 0% THC and rigorous third-party lab testing guarantees quality and precise concentration in every bite—no need for guessing games

Convenient

– Gummies are one of the easiest ways to ingest CBD—whether you're running late, occupied with your active lifestyle, or always on-the-go
If it takes a couple of tries to nail your dosage, don't get discouraged—resilience is key.  
---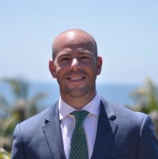 Written by: Michael Tatz | Linkedin
Michael Tatz is the Co-Founder of Resilience CBD,  and a passionate leader in the health & fitness world helping others rise to and crush their wildest goals.  A former Division 1 college wrestler,  Army Officer,  and investment manager at Goldman Sachs,  he has pushed his body and mind to the limits on the mats, dressed in camo,  and in the boardroom.
Today, he spends his time leading Resilience CBD to develop the absolute best recovery products for athletes everywhere.  Resilience was founded after CBD personally impacted Michael's life,  and the brand was built to partner with everyday athletes in pursuit of conquering their most difficult challenges,  rebounding after their toughest performances,  and rising to their goals that once seemed impossible.