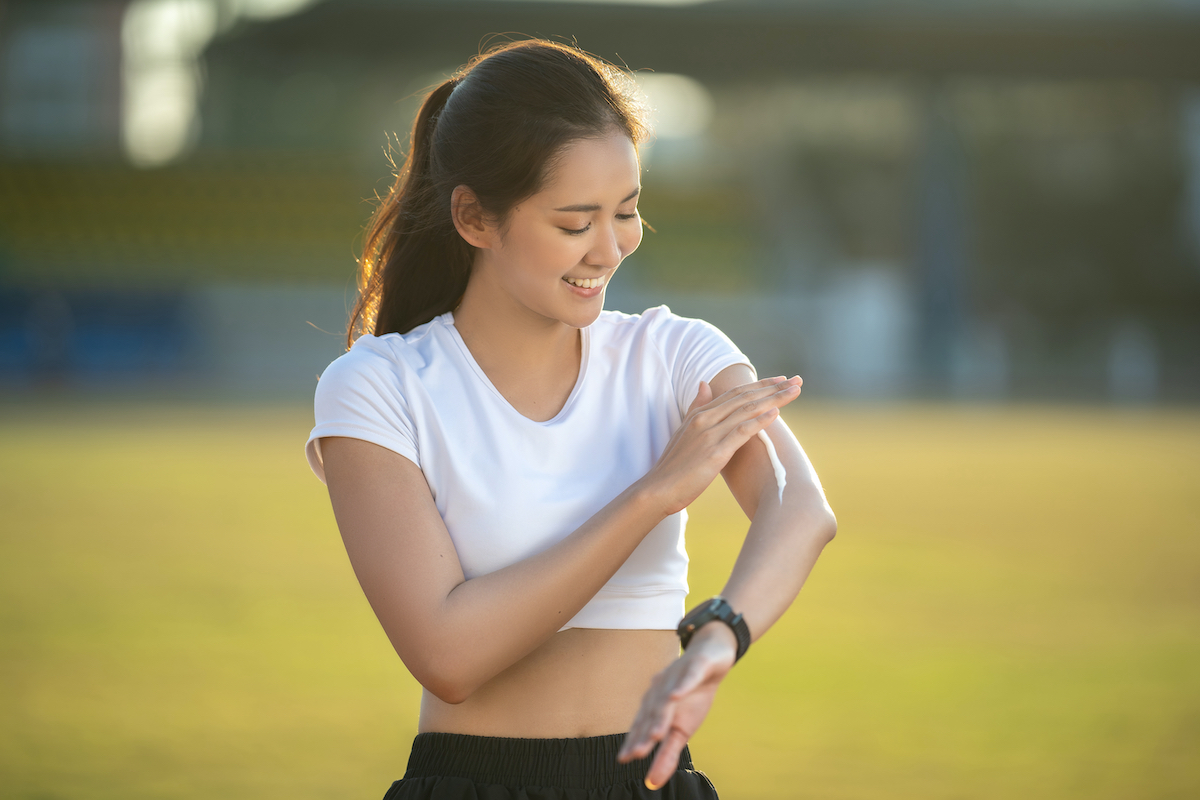 August 11, 2021
In recent years, CBD lotion has become all the rage—and for good reason. CBD lotion can alleviate aches and soothe stiff muscles, whether you've been going extra hard at the gym or spending long hours looking at a computer screen. 
In addition to its wellness benefits, CBD lotion can also nourish the skin with a slew of natural ingredients. So, if you're looking to reap the benefits of CBD lotion without breaking the bank, we've got you covered. Rather than scouring every health market and retailer for the perfect CBD lotion, you can actually make a high-quality CBD lotion right in your kitchen.
What are you waiting for? Read on for a step-by-step guide on how to make CBD lotion.
Key takeaways:
Following a homemade CBD lotion recipe is simple! Most likely, you already own or can easily purchase the key ingredients of CBD lotion. 

Always decarboxylate your CBD with heat and make CBD oil before infusing it into a lotion. If CBD isn't decarboxylated, your body won't be able to benefit from its vitalizing properties.

The great thing about crafting your own CBD lotion is that you can add just about anything to it, from a calming essential oil

to cooling menthol. 

Homemade CBD lotion can be incredibly beneficial, supporting physical comfort, healthy skin, and restful sleep. 
Step #1: Gather Your Ingredients
The best part about making CBD lotion is that you don't have to be a pharmacologist with access to the latest biochemical ingredients. That's because you most likely have most, if not all, of the ingredients for making homemade CBD lotion nearby—either in your pantry or at your neighborhood supermarket.
When crafting your CBD lotion, you can infuse it with a variety of scents and health-promoting ingredients. However, no matter the additional inclusions, most CBD lotions use 8 core ingredients:
Decarboxylated CBD

– 7-10 grams

Beeswax

– ⅓ cup

Aloe vera gel

– ½ cup

Olive oil

– ⅓ cup

Coconut oil

– 1 cup

Shea butter

– ½ cup

Menthol or other mint-based compounds

– 2-3 drops

Essential oils

– 2 to 3 drops
These ingredients are packed full of various benefits to keep you feeling your best. More specifically, CBD, menthol, shea butter, beeswax, and essential oils can promote health and vitality in a variety of ways:
CBD

– The hemp seed oil

can provide a variety of health benefits, supporting sleep, stress management, and muscle discomfort.

Menthol

– Derived from mint plants, menthol is a powerful compound that provides a cooling sensation when applied to the skin. Menthol has been shown to help alleviate physical discomfort when massaged into the skin.

Shea butter

– At their core, all good lotions should moisturize the skin. This is where shea butter comes in. Cultivated from the nuts of the African Shea tree, shea butter hydrates and softens the skin.

Beeswax

– Like Shea butter, beeswax hydrates and softens the skin. In addition, beeswax can help cleanse and exfoliate your arms and legs by removing dead skin.

Essential oils

– Essential oils, such as rosemary, lavender, and eucalyptus, act as calming agents and may reduce irritation. In fact, eucalyptus has been shown to be particularly effective at helping to relax overworked muscles.
Once you've gathered the ingredients you want to infuse into your homemade CBD lotion, you'll also need to gather the following cookware:
Oven

Sheet pan

Mixing bowls

Double-boiler

Measuring spoons and cups

Cheesecloth

Glass jars
Where Can You Buy CBD?
Unlike THC, CBD doesn't produce a psychoactive "high." As a result, CBD is legal in all 50 states. To buy CBD, simply go to your local CBD or health store and buy the cannabinoid in its hemp flower form (this is important as you cannot use CBD oil in its edible form to make CBD infused lotion).
However, you should know that most states have strict requirements about how much THC your lotion can contain. In Wyoming for instance, your lotion can't contain more than 0.3% THC, while Virginia sets the limit at 0.5%. 
Luckily, the CBD products sold on shelves rarely contain more than the legal amount of THC. 
Step #2: Decarboxylate Your CBD to Make CBD Oil
Although its name conjures up images of scientists with fancy lab coats and beakers, decarboxylation is simply the process of turning CBD from its acid form to its neutral form with heat.
In doing so, you make the health-promoting properties of CBD available to your body.
To get started, grind or tear 7-10 grams of the hemp flower into fairly small pieces and arrange them on a sheet pan. Next, heat your oven to 250℉ and bake the flower for 20-30 minutes. 
Once you've heated your CBD, it's time to make your lotion's most essential component: the CBD-infused oil.
Step #3: Prepare the CBD Oil
Like decarboxylating your CBD, making CBD-infused oil is a relatively easy process. We've broken down the steps below:
Add 1 cup of coconut oil to your double-boiler. If you don't have a double-boiler, it's simple to make one. All you need to do is place a Pyrex bowl or stainless steel bowl on top of a saucepan with a thin layer of water. Heat until the coconut oil has melted.

Once the coconut oil has fully melted, add your decarboxylated CBD and heat on low for 45 minutes, stirring occasionally. However long you heat your oil is up to you, but most recipes call for a minimum of 30 minutes.

Strain the CBD oil into a bowl using a cheesecloth. Wearing gloves, squeeze the cheesecloth to strain as much oil as possible into the bowl. Be careful—the oil will likely be hot!
Once you've made your CBD oil, it's time to mix the salve ingredients.
Step #4: Make Salve
Making your salve is just as easy as making your CBD oil. To make your salve, simply mix ⅓ cup of beeswax, ⅓ cup of olive oil, ½ cup of aloe vera, ½ cup shea butter, a few drops of an essential oil of your choice and menthol into your CBD oil mix. 
Heat over low, stirring until everything is mixed together. Once everything looks combined in buttery goodness, transfer the mixture to glass jars for cooling.
Step #5: Store CBD Lotion Until Use
CBD lotion is ready to use once it's cooled and hardened. However, because CBD lotion is sensitive to light and temperature, it's important to store lotion in a cool, dark location. To this extent, pantries and basements work best.
It's also important to note that CBD oil can expire because it's made from organic components. To get the most out of your CBD lotion's shelf-life, heed the following storage tips:
Store in a cool, dark location

Avoid constantly opening and closing the jars as this could let in bacteria

Keep lotion away from sources of heat and cold air

Wash your hands (or spoon) each time you use lotion to avoid contamination
Following these storage tips helps to ensure you continue to reap the full benefits from your CBD lotion.

Benefits of CBD Lotion
Making your own CBD lotion comes with many benefits. In addition to knowing exactly what you're putting on your skin, you can save money by not paying for company markups. 
But the benefits of CBD lotion don't stop there. Below, we've broken down a few of the major benefits of using CBD lotion.
#1 Helps Reduce Discomfort and Irritation
One of the main benefits of CBD lotion is its ability to help reduce physical discomfort and irritation. This is because CBD lotion, like creams and other topicals, penetrates deep into muscle tissue where it interacts with the body's endocannabinoid system. 
The endocannabinoid system is a network of neurotransmitters found throughout the nervous, immune, digestive, and reproductive systems that work together to regulate your body's homeostasis and monitor the body's responses to external stimuli, like strenuous exercise.
With this being said, CBD topical lotion and  CBD foot cream products specifically can be particularly effective for athletes. The combination of CBD and menthol perhaps makes up the perfect sports cream as it provides a cooling sensation that may help soothe tired and sore muscles.
#2 Helps Nourish and Rehydrate Skin
Most people have, at one point or another, suffered from chapped, dry skin. This is especially true in the winter months when the cold, windy air can wreak havoc on our exposed extremities.
Luckily, CBD lotion helps rehydrate your skin so that you're always looking and feeling your best. In addition to its nourishing benefits, CBD lotion can also:
Cleanse skin

– If you constantly work out or are on the go, chances are you've worked up a sweat. While sweat is one sign you've put in your exercise for the day, it's also a sign that your pores may be clogged—and clogged pores can lead to troubling blemishes. Luckily, the shea butter and beeswax in your CBD lotion can help cleanse and exfoliate your skin.

Moisturize and fight wrinkles

– CBD lotion contains antioxidants, vitamins, and essential oils to keep your skin moisturized and vibrant. CBD extract can also reduce redness in the skin to keep you looking fresh.
#3 Helps Promote Quality Sleep
Just because you're not ingesting your CBD lotion doesn't mean you can't reap its sleep-promoting benefits.
Comfort (or lack thereof) is one of the biggest factors when it comes to sleep quality. Applying CBD lotion before bed can help you relax by soothing tired muscles and stiff joints to help you sink into your dream-filled sleep-scape more easily.
Nourish the Right Way with Resilience CBD
Making your own CBD lotion comes with a host of benefits—saving money, keeping your eyes on the ingredients going in, and enjoying a slew of positive health benefits to bolster your overall wellness and vitality.
If you don't have time to make your own CBD lotion, Resilience CBD has you covered (and lathered). 
We craft CBD lotions made with natural ingredients to help revitalize your skin and keep you feeling your best. With our Label Accuracy Guarantee™, you can be confident that you're putting only the best ingredients on your body. 
With Resilience CBD lotion, you can help your body heal and thrive.
---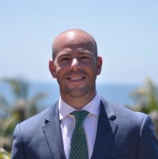 Michael Tatz | Linkedin
Michael Tatz is the Co-Founder of Resilience CBD,  and a passionate leader in the health & fitness world helping others rise to and crush their wildest goals.  A former Division 1 college wrestler,  Army Officer,  and investment manager at Goldman Sachs,  he has pushed his body and mind to the limits on the mats, dressed in camo,  and in the boardroom.
Today, he spends his time leading Resilience CBD to develop the absolute best recovery products for athletes everywhere.  Resilience was founded after CBD personally impacted Michael's life,  and the brand was built to partner with everyday athletes in pursuit of conquering their most difficult challenges,  rebounding after their toughest performances,  and rising to their goals that once seemed impossible. 
Sources:
HealthCanal. Is CBD Legal all States? Or are There Some Exceptions? https://www.healthcanal.com/is-cbd-legal-state
Healthline. Yes, CBD Oil Expires — Here's How to Check Yours. https://www.healthline.com/health/does-cbd-oil-expire#factors
Homestead and Chill. How to Make Homemade Cannabis Salve (CBD or THC). https://www.healthline.com/health/does-cbd-oil-expire#factors
Project CBD. Decarboxylating Cannabis. https://www.projectcbd.org/guidance/decarboxylating-cannabis