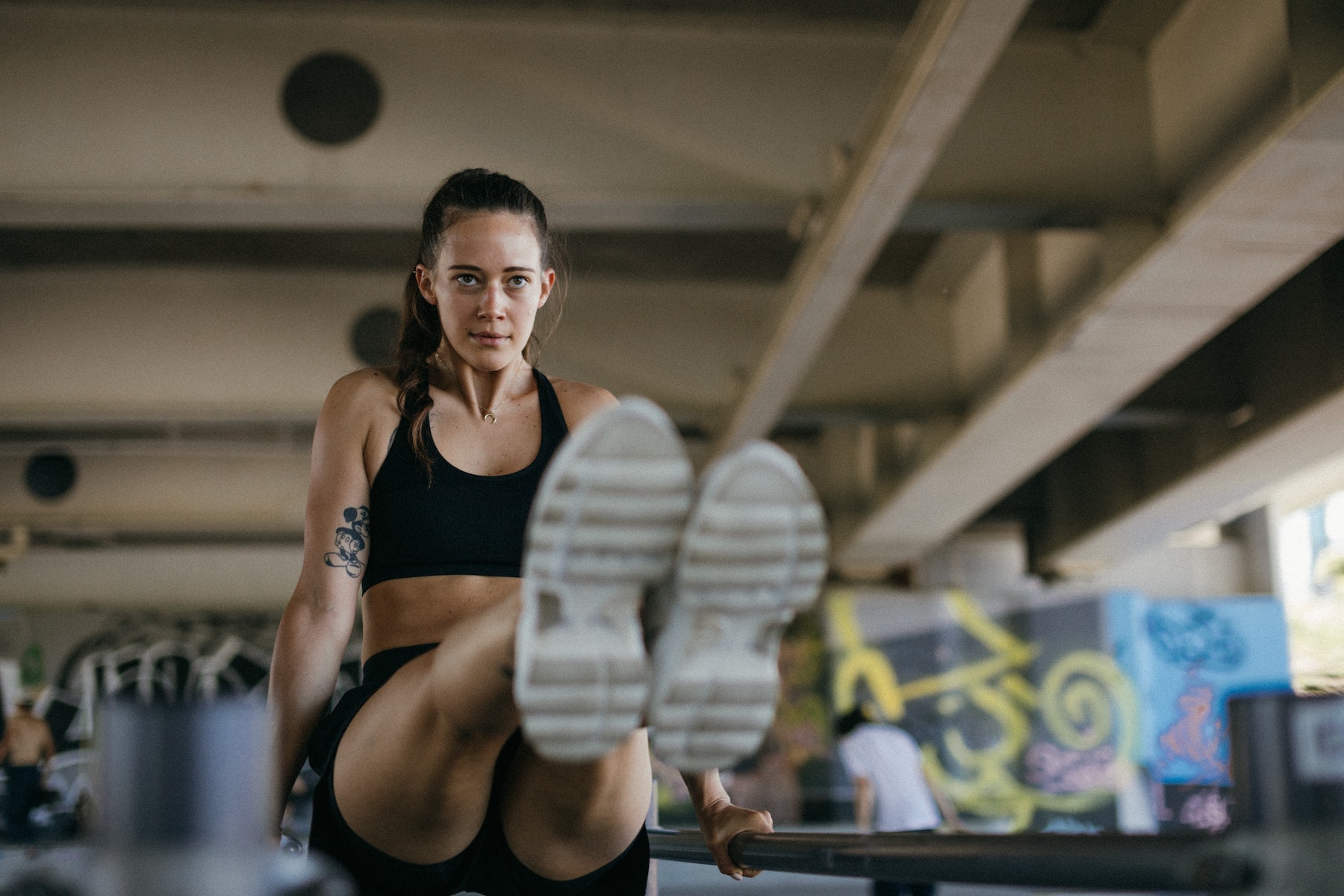 December 7, 2021
Along with champagne toasts, sloppy kisses, and roving crowds of revelers, the end of the year always brings an opportunity for reflection—and a chance to set some fresh resolutions. 
Topping many lists, year after year? Better health and overall wellness. 
If you intended to take control of your diet and fitness in 2021 but fell short of your long term health goal, you're not alone. Between daily stressors and occasional detours, even the surest and steadiest among us can get turned around on our wellness journey—especially if we don't have a strategic roadmap for setting and achieving our health goals. 
But it's not too late to embrace a healthy lifestyle. With a new year comes a fresh start—and a fresh course of action. Whether you are looking for greater insight on how to get motivated to workout or are interested in learning how to rewire your daily habits, read on to discover innovative ways to create, accomplish, and sustain your personal wellness goals in 2022 and beyond.
Key Takeaways
Struggling to meet your personal wellness goals is normal

– Many folks set health goals and struggle to keep them. Studies show that nearly 1/3 of Americans abandon their New Years' Resolutions after just two weeks. Our progress towards better physical wellness tends to falter thanks to mistakes we make while setting our intentions, including setting unattainable goals.

Setting SMART Goals can set you on a more successful path

– SMART goals help to focus our goals and encourage the creation of concrete action plans. For personal health and wellness goals, they provide a pathway to clear, quantifiable progress.

Resilience CBD may help you meet your overall health goals with ease

– T

o help

support bodies in motion and aid recovery, Resilience

CBD starter pack

may empower you to tackle your 2022 health and wellness goals with ease. 
Why Goals Go Wrong
You may have made a New Years' resolution before—41% of Americans have. You may have also given it up after two weeks, joining the 32% of well-meaning Americans who've set intentions just to watch them rapidly slip away. 
Struggling to meet your resolutions and overall health goals isn't embarrassing or shameful—it's actually the norm—and you should be proud of yourself for verbalizing your ambitions in the first place. 
That's a massive first step in your wellness journey. 
If you're ready to turn a new leaf in 2022, dwelling on your perceived shortcomings or failures might not inspire much confidence or excitement. But if you're determined to stick to your wellness plan this go-round, it might be helpful to glean some insights from your past—considering the stumbling blocks you've run into or the times when you fell short.
Despite Our Best Intentions…
There are myriad reasons why, despite your best intentions, you might have failed to meet your wellness initiative. Perhaps a family vacation got in the way of your healthy-eating kick. Or maybe a new project at work required early hours and dashed your dreams of sunrise runs. Life is complex, unpredictable, and ultra-specific. 
That said, many of us start our journeys off on the wrong foot by making common goal-setting mistakes. Here are some frequent offenders:
We focus on the negative

– Setting a health goal takes courage and requires positive thinking. When we set goals that center on our shortcomings, we reinforce patterns of negative self-image that ultimately chip away at our confidence, making failure seem like an inevitable, logical conclusion. 
Try leading with "yes" as opposed to "no"—using positive language to set affirmative physical health goals. "Yes, this year I'll attend a yoga class after work" might prove more motivating than, "No, this year I won't spend so much time sitting around." 
We set impossible goals

– Studies show that the most common reason why New Years' resolutions fail is that we set unrealistic goals.

While it may be tempting to put your loftiest ambitions out into the universe, it can be challenging to tackle massive goals for your physical health, like climbing Mount Everest when you've never hiked, or medaling in the New York City Marathon when you've never run a mile. 
Focus instead on concrete, actionable steps. Commit to running a 5k or exploring the trails around your city, as opposed to bandying about those unattainable prospects that prove fairly easy to give up on. Considering the benefits of CBD for focus, you may even consider incorporating CBD into your wellness routine for 2022 to help you remain centered on achieving your goals.
We don't keep track of our progress

– One easy way to lose motivation? Not keeping track of how much progress you're making. It's easy to become disheartened or disengaged after a tough gym session or a big night out and to think you might as well just give up altogether. 
But by logging miles, home-cooked meals, and reps at the bench press, you can create a record of all the changes you've made and the meaningful effort you've expended. Taking the long view, you'll realize that a few tough days can't undo all of your hard work and big wins—and you may feel empowered to keep on pushing.  

Meeting Your Goals, the SMART Way
Meeting a wellness goal can be challenging, especially when life throws obstacles your way like extra cupcakes in the breakroom or libatious bachelor parties. It pays to set clear intentions, taking your circumstances, the laws of nature, and daily life into account. 
One sure way to set achievable personal health and wellness goals? Make them SMART. 
SMART Goals: What Are They?
A popular method for setting goals, the SMART technique encourages the strategic creation of concrete goals that can come to fruition through actionable, step-by-step plans. 
SMART goals, which take their name from the acronym for Specific, Measurable, Attainable, Relevant, and Time-Based, help break down large ambitions into smaller, feasible goals. Championing the specific over the broad, they help promote intentional action, prioritization, and accountability. 
SMART goals aren't big dreams, like competing in the Olympics. SMART goals aren't vague hopes, either, like feeling healthy. They're the small and specific wins on the way to your broadest ambitions. They might look more like this: 
Completing a 10k in under 1 hour by April

Eating one vegan meal per day for the next 3 months

Stirring collagen powder into your coffee for the next 6 months

Practicing meditation for ten minutes each morning in 2022
For an idea of what a SMART goal can be, let's flesh out the acronym:
Specific

– In the SMART method, your goal should be precise and explicit as opposed to ambiguous. While your larger goals may appear slightly out of focus still, your SMART goal should be rendered in the highest definition possible—for example, "I will run the 3-mile park loop twice a week for the rest of the year."

Measurable

– The SMART method prizes concrete, measurable goals that are simple to track. Consider goals that you'll know for sure that you've met or fallen short of, hinging them on specific milestones and quantifiable results as opposed to feelings or subjective sense. "I will go to a pilates class three times a week," is a SMART goal, while "I will look amazing," is not. 

Achievable

– SMART goals are possible, attainable, and reasonable. They aim to increase confidence and carry you to the next step on your journey, rather than provide an occasion for discouragement. 

Relevant

– Your goals should feel essential to who you are and what you want to be. Motivation knows no bounds when your heart and mind are aligned, and you're able to articulate

why

you're working toward your objective. 

Time-Based

– Dreams may be eternal, but placing a deadline on your goal—and sticking to it—will help vanquish ambition-busting procrastination and encourage the formation of time-management skills, which will prove critical to your long-term success during busy months and days. 
SMART Wellness
SMART goals provide clarity and motivation for all sorts of dreams and ambitions, whether they be financial, social, spiritual, or career-focused. But setting SMART goals can be particularly useful when it comes to health and wellness.
In the vast, sometimes foggy terrain of fitness, diet, and self-care, SMART goals can serve as particularly effective orientation tools—honing focus and providing pragmatic entryways for self-improvement, encouraging you to isolate aspects of your holistic health like:
Exercise habits

Meditation routines

Nutrition

Sleep 
Whether you're determined to run a faster mile or embrace a soothing, stress-relieving practice, setting a SMART goal makes a pragmatic and inspiring first step towards creating healthy habits that are more likely to stick. 
SMART Made Simple with Resilience CBD
Setting a SMART health and wellness goal for 2022 might feel fairly straightforward, but achieving them can feel anything but simple—especially if you run into the aches, soreness, and physical discomfort that often arrive with new fitness regimens. 
To empower your goals and boost your recovery, you may want to consider incorporating cannabidiol (CBD) into your self-care routine. Not only has CBD shown promise as a helpful tool for managing achy joints and muscles, it provides overall body and mind support—promoting general wellness, health, and vitality. 
For high-quality CBD products that were designed with health and wellness goals in mind, meet Resilience CBD. 
While there's no cheat code or secret weapon for achieving your 2022 fitness goals, Resilience CBD can serve as a critical ally. Built for bodies in motion, our line of CBD gummies, CBD oils, and topical CBD products support restful recovery and relief so that you can focus on your achievements, not your aching muscles. 
Ready to grow into a healthier new you—without the growing pains? Order your CBD Starter Package and start the new year on Team Resilience. 
Sources: 
Psychology Today. New Year's Resolutions Become Dissolutions. https://www.psychologytoday.com/us/blog/the-blame-game/201701/new-years-resolutions-become-dissolutions
Southern New Hampshire University. What Are SMART Goals: Examples for Students and Work. https://www.snhu.edu/about-us/newsroom/education/what-are-smart-goals
NCBI. Transdermal Cannabidiol Reduces Inflammation and Pain-Related Behaviours in a Rat Model of Arthritis. https://www.ncbi.nlm.nih.gov/pmc/articles/PMC4851925/