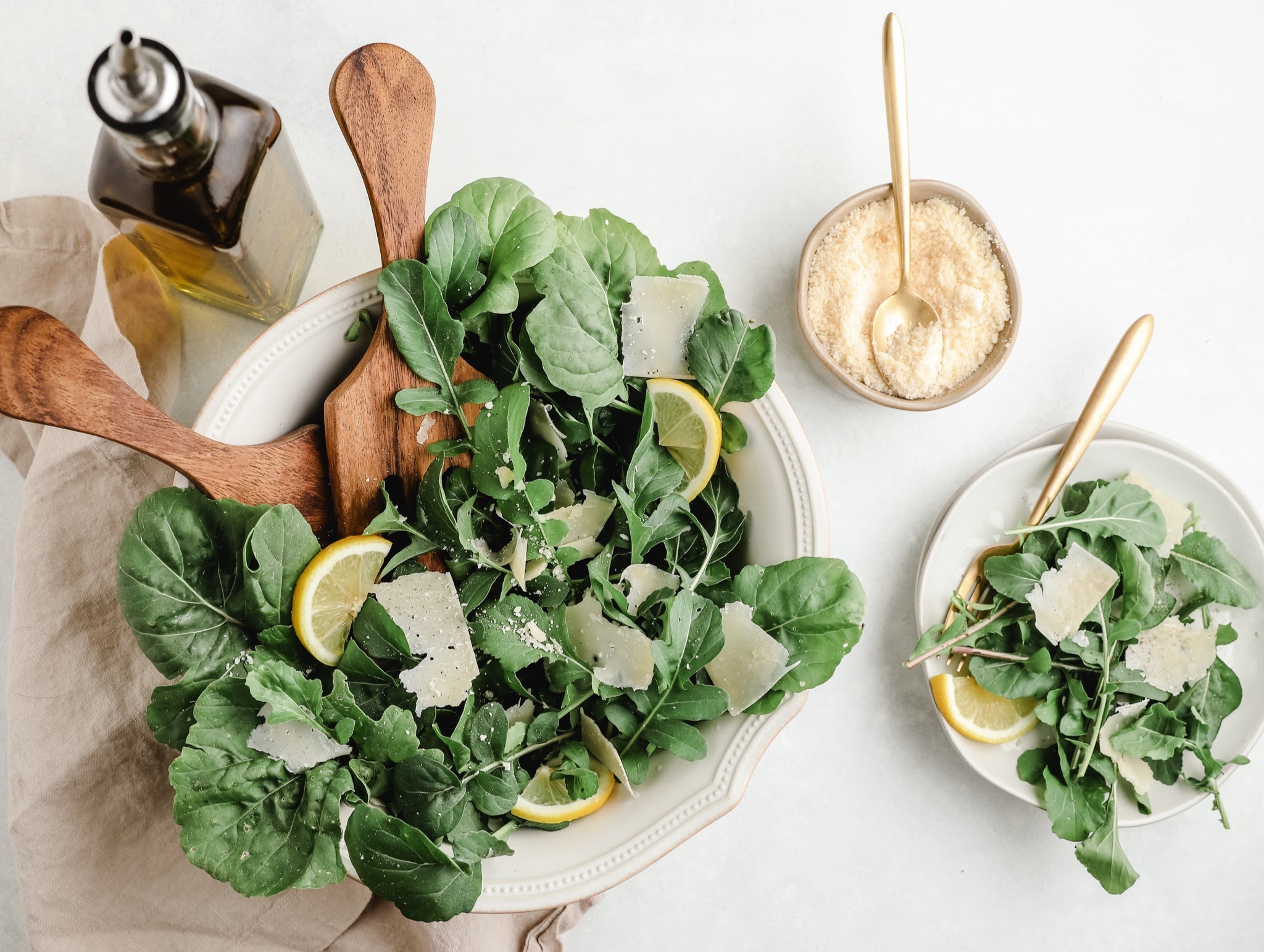 August 13, 2022
Are you a baker or a chef? Do you love to cook up scrumptious delectables for friends and family? 
If so, you've probably heard about infusing your cooking oils with other ingredients for an even more enhanced flavor. Chili flakes, garlic, rosemary, you name it—these little additions can transform a good dish into a great one. But did you know that you can cook with CBD oil as well?
That's right. Now, you can add a drop of wellness and vitality support to your favorite baked goods and meals. And this guide will show you how. 
Welcome to your masterclass for cooking with CBD oil.
Key Takeaways: 
You can use CBD oil in cooking and baking, but it's not a one-to-one substitute for other cooking oils. Instead, you incorporate it into the cooking oil in small doses. 

CBD is fat-soluble, so it pairs well with many common baking ingredients.  

The quality of your

CBD product

makes a huge difference in the final product.
CBD Oil Isn't Simply An Oil Substitute 
You can cook with CBD oil; however, you can't just use it in place of olive oil like you might do with coconut oil. 
Using pure CBD oil as your primary carrier would not only be exorbitantly expensive, but it would also be unsafe since that's a much, much larger dosage than doctors recommend. Not to mention the unpleasant taste that's bound to come along with it.
Put simply, CBD oil is a health-promoting additive, not a replacement. 
The Type of CBD Oil Matters 
Have you ever swapped out regular mayo for Japanese mayo, plain white bread for garlic sourdough, or run-of-the-mill mustard for a fancy dijon variety? Once you do, it's hard to go back—that's because the quality of the ingredients you use matters deeply as it can affect the overall flavor profile of the dish. 
Just like Japanese mayo, garlic sourdough, and dijon mustard, high-quality CBD will make your meal shine. 
And while quality is the first step, there's more to it than that. CBD is a health and wellness product you take to produce some type of intended effect, whether that's:
Sleep support

Ache and discomfort relief

Stress relief

Energy boost

Mood lift
With so many products out there–in such a heavily unregulated market—it's difficult to differentiate the legitimate craftsmen from the snake oil salesmen. This means you need to be very picky about selecting the optimal CBD oil for your meals. 
Whether you want to learn how to improve concentration or how to relax your mind, as you hunt for the perfect product, demand that your CBD source hits these marks: 
Organic

– How was your CBD grown? If you can't find the answer to that simple question, head in the opposite direction. Search for an organically grown, domestic, hemp-based, full-spectrum CBD product. This way, you know it doesn't have potentially harmful additives, heavy metals, microbials, artificial flavors, herbicides, fungicides, or pesticides. 

Third-party lab tested

– Plenty of CBD products make bold claims. Many then fail to live up to them. A JAMA study found that 70% of CBD products fail to live up to their label's claims.

Want to avoid this issue? Then look for a product that's been third-party lab tested to confirm its purity and quality. 
Remember, it's not just about taste. It's how CBD can help support your health, wellness, and vitality. And for that, quality and accuracy matter.
Cooking Tips 
Now that we've covered the basics of CBD oil, it's time to strap on your apron and preheat the oven. Follow these suggestions to create something truly tasty. 
#1 Incorporate Healthy Fats
CBD is fat-soluble, meaning that your body, which is liquid-based, absorbs CBD optimally when it's paired with fatty foods and oils. Put simply, CBD readily dissolves in fats. Combining it with a fatty carrier increases its bioavailability, which enhances your exposure to its effect.
Common fatty cooking ingredients include:
Butter

Vegetable oil

Coconut oil

Cream 

Avocado oil
When pairing one of these ingredients, mix it with your desired dosage of CBD oil in a separate bowl before adding it to the dish. That way, the oil is evenly distributed throughout the mixture. 
#2 Be Careful With Heat 
Heat is almost like another ingredient in a recipe—more heat can heighten the flavors in some cases. CBD is not one of those. 
If CBD reaches a certain temperature, many of the positive effects will burn off. Terpenes, for example, are a crucial ingredient in CBD. But when they get too hot, they break down and are rendered useless. To avoid this unfortunate outcome and reap the rewards of creating healthy habits, follow these easy tips:
Keep CBD-infused treats beneath an internal temperature of 320°F. Otherwise, all your efforts may be for naught. 

When it comes to cooking, try either drizzling a CBD-infused oil on the dish or mixing it into a sauce. So, instead of sauteeing veggies in a pan of CBD cooking oil, add it to the dish after it's been plated or incorporate it into a dipping sauce for your meal.

Consider adding CBD oil to a variety of daily delights that don't require a ton of heat, including: 

Coffee or tea

Protein shakes or smoothies

Tossed salads, mixed into the salad dressing
#3 Measure Carefully 
Portion size matters, especially when it comes to baking. Too much salt and too little sugar will make for some less than tasty treats. Similarly, you must consider your ideal CBD dosage and start small, just like you would when adding an aromatic spice or hot peppers. 
For instance, if you're making 24 brownies, you want there to be approximately 5-10 mg of CBD oil per serving. So, you'll need somewhere between 120 and 240 mg of CBD oil in total to make sure that one brownie equals one dose. But who wants just one brownie? If you're feeling snacky, it may be better to halve the CBD oil dosage so that two brownies equal one dose.   
After they're ready, give it a taste and take notes. You can then increase or decrease your CBD content with the next batch, depending on how the initial one goes. 

#4 Store Your CBD Properly
Bread will last longer in the freezer than on the counter. CBD isn't all that different. 
Ideally, CBD needs to be kept cool, dry, and in the dark for it to last and retain its potency. It won't spoil overnight, but you can increase its shelf life by storing it properly. 
CBD Recipes 
Need some initial inspiration before you start crafting your own unique concoctions? Here are some fun ways to incorporate CBD into your culinary life: 
Lemon, Garlic, and CBD Salad Dressing

– Perfect for a summer salad, this classic house dressing is easy to make and can be refrigerated and reused several times. Ingredients include:

Desired dosage of CBD oil

3 tablespoons of olive oil

1 tablespoon of fresh lemon juice

3 cloves of garlic, minced

Salt

Pepper
Simply whisk the ingredients together, shake, and drizzle onto your favorite salad. 
CBD-infused Garlic Olive Oil

– This recipe may require a little more time in the kitchen, but the end result is well worth it and will come in handy for several cooking sessions to follow. First gather six garlic cloves, a half-cup of extra virgin olive oil, and 20 mL of CBD oil. From there you'll want to:

Add olive oil and chopped garlic to a small saucepan on low heat.

Heat for 10-15 minutes until garlic turns golden brown (

not burnt

).

Take the mixture off the heat then stir in CBD oil.

Use a mesh strainer to separate garlic from the mixture. 

Pour into a resealable bottle and use as you please.   

Salty Chocolate Chip CBD Cookies

– This is a fun take on a classic baked good. To get started, you're going to need to gather the following ingredients:

2 ¼ cups of flour

½ teaspoon of baking soda

2 sticks of unsalted butter

1 cup of brown sugar

½ cup of white sugar

1 teaspoon of pink sea salt, plus more for sprinkling

2 teaspoon of pure vanilla extract

2 eggs

2 cups of semi-sweet chocolate chips

Desired CBD oil dosage of RESILIENCE Orange Rise
Once everything's ready, preheat the oven to 320 degrees. This is slightly lower than cookies generally bake at, so it may take a little bit longer than usual. Whisk the flour and baking soda. In a separate bowl, beat butter and sugar together until they fluff up. Add salt, vanilla extract, eggs, and CBD oil until blended. Then slowly add the dry ingredients into the wet mixture while stirring in the chocolate chips. Place balls of cookie dough on a baking sheet and bake for 11-15 minutes. Remove and sprinkle with sea salt.
Cooking with Resilience CBD 
Well, master chef, it seems you're all ready for your next big kitchen adventure! You can cook safely with CBD, so long as you respect the ingredients and use them the right way. Remember, just like with your everyday cooking ingredients, quality matters. 
If you need a premium, hemp-based CBD oil for your cooking and baking endeavors, Resilience CBD has a fully stocked cupboard and a desire to help people who want to live healthy and active lifestyles. 
Every one of our organic CBD products is third-party lab tested for purity and quality. That way, you know exactly what's in your meal. Bon appétit!
---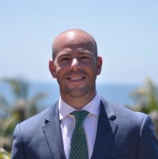 Written by: Michael Tatz | Linkedin
Michael Tatz is the Co-Founder of Resilience CBD,  and a passionate leader in the health & fitness world helping others rise to and crush their wildest goals.  A former Division 1 college wrestler,  Army Officer,  and investment manager at Goldman Sachs,  he has pushed his body and mind to the limits on the mats, dressed in camo,  and in the boardroom.
Today, he spends his time leading Resilience CBD to develop the absolute best recovery products for athletes everywhere.  Resilience was founded after CBD personally impacted Michael's life,  and the brand was built to partner with everyday athletes in pursuit of conquering their most difficult challenges,  rebounding after their toughest performances,  and rising to their goals that once seemed impossible. 
Sources:
JAMA. Labeling Accuracy of Cannabidiol Extracts Sold Online. https://jamanetwork.com/journals/jama/fullarticle/2661569?resultClick=1
American Journal of Translational Research. Dietary fats and pharmaceutical lipid excipients increase systemic exposure to orally administered cannabis and cannabis-based medicines. https://www.ncbi.nlm.nih.gov/pmc/articles/PMC5009397/