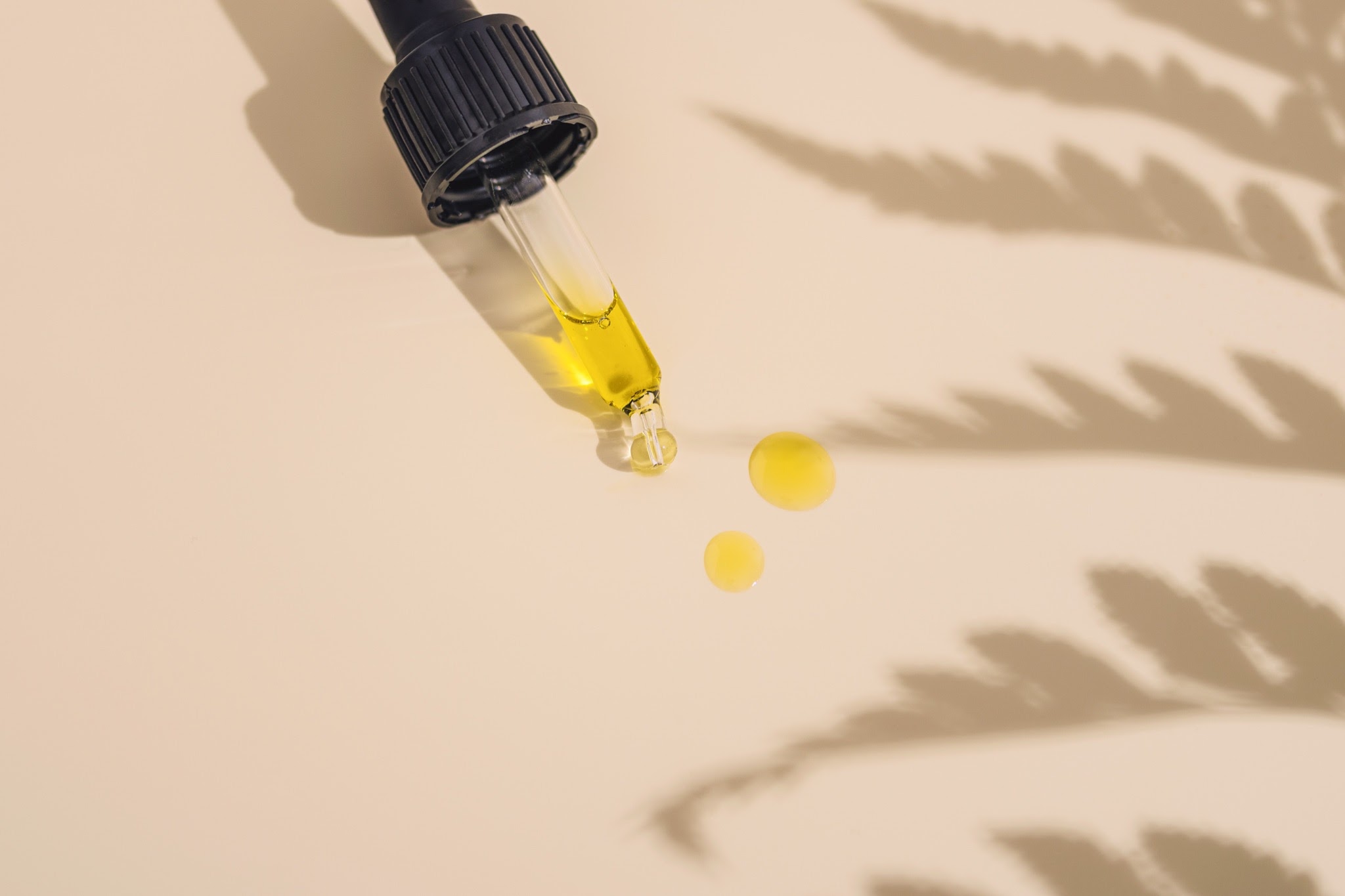 March 2, 2023
Are you new to the world of CBD? 
If so, you probably have some basic questions like, "Will CBD get me high?" "How is CBD oil made?" or"Is CBD safe?" .
Good news: we have your answers. Today, the experts at Resilience will cover everything you need to know about CBD.  
Key Takeaways: 
CBD is short for cannabidiol, a prominent cannabinoid within the cannabis plant. 

Hemp-based CBD is safe and legal. 

Hemp-based CBD, which must contain less than 0.3% THC to be legally sold under that label, will not get you high.  
What Does CBD Stand For? 
CBD is short for cannabidiol. CBD is one of more than 500 unique compounds found in the cannabis plant, which includes:
Cannabinoids

Terpenoids

Flavonoids

Omega fatty acids
CBD, however, is one of 100+ cannabinoids within the Cannabis sativa plant. It's the second most prominent cannabinoid behind THC, or the psychoactive cannabinoid most commonly associated with the hemp plant's cousin, marijuana. 
Unlike THC, hemp-based CBD is not psychoactive. And to be considered hemp-based, it can't contain any more than .3% of THC. That said, similarly to THC, CBD interacts with the human endocannabinoid system (ECS), which is responsible for regulating various bodily functions, including: 
Appetite

Cognition

Emotions

Moods

Motor skills 

Perception
But instead of attaching to the cannabinoid receptors spread throughout the body, CBD only stimulates them. This interaction creates positive effects for our well-being, relaxing the body and mind without negatively inhibiting a person's ability to function normally.   
How Is CBD Made? 
CBD comes from the hemp plant. And a full-spectrum, hemp-based CBD will utilize all available compounds found within that plant, including the terpenes, essential oils, flavonoids, and trace amounts of THC. 
Typically, CBD production follows a five-step process: 
1. Planting – Organically grown hemp plants are usually planted between May and June. After planting, the growth process takes approximately 60 days. The vast majority of domestically grown hemp is produced in Colorado, Oregon, Montana, North Carolina, and Minnesota.
2. Harvesting – CBD cannabinoids are concentrated in the resin glands of the trichome (flowers) of the hemp plant. Before harvest can occur—usually at some point in October—the state department of agriculture must test a sample of the crop to ensure that it has less than .3% THC. Once approved, the plants are harvested and then cured for 3 to 4 weeks. After they've dried out, the flowers are removed and then shipped to the CBD manufacturer. 
3. Extraction – At the manufacturer, CBD will then be extracted using one of three methods. Each CBD extraction method is different from the others. 
Ethanol Extraction

– The plant is soaked in high-grain alcohol, creating a high-quality CBD oil most often used for CBD vape cartridges.

CO2 Extraction

– This method puts carbon dioxide under extremely high pressure and low temperatures, which cools and extracts CBD, resulting in a purified CBD oil.

 CBD Oil extraction

– More commonly done as a home extraction method, the hemp plant is heated and then cooked with a carrier oil such as MCT or olive oil. 
4. Creating products – Extraction results in pure CBD oil that is not ready for consumption. It must then be combined with other ingredients. At Resilience, our full-spectrum Hemp CBD extract is combined with:
A carrier oil—MCT  

Plant-based sweeteners

Natural Lemon Lime Citrus flavor
The carrier oil is essential since it increases the bioavailability of the CBD, making it absorb better into the bloodstream. Similarly, a CBD topical will combine the CBD extract with various other components to create a balm or salve.
5. Lab testing – To ensure that you're receiving the highest quality and safest CBD possible, a batch from every one of our products undergoes third-party testing. Once that's completed, we provide access to every report for verification so that you know exactly what you're getting.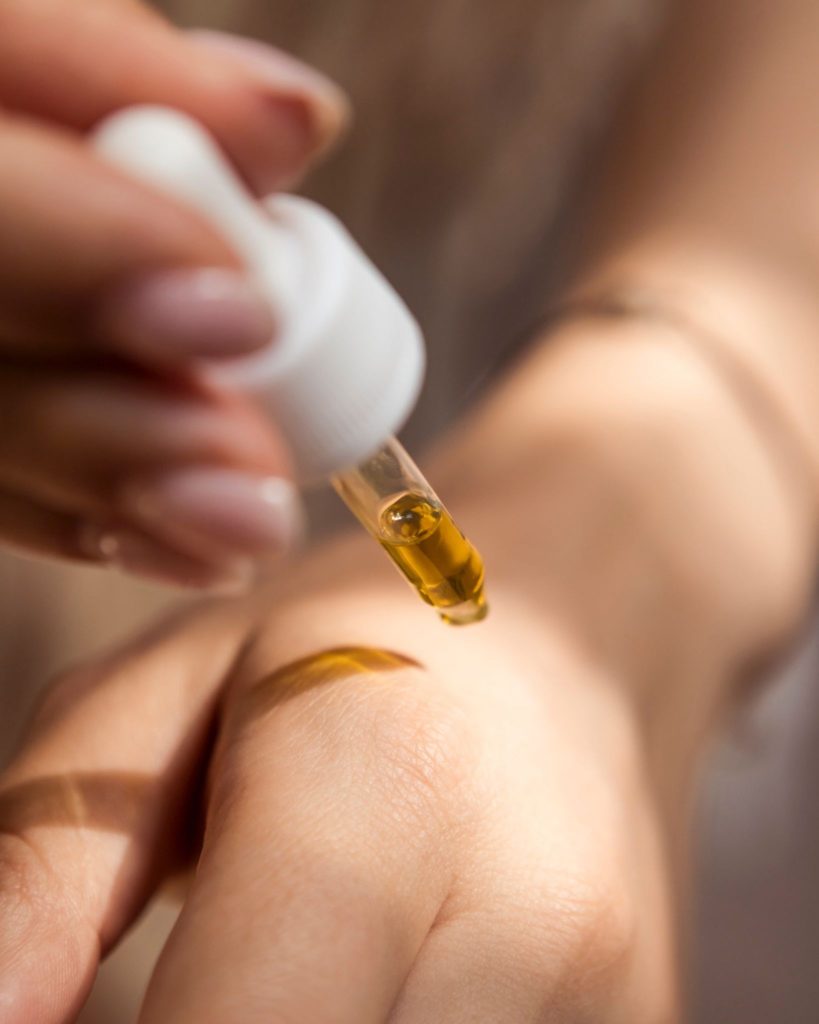 Is CBD Legal?  
Hemp-based CBD is legal as long as it contains less than .3% THC. 
In 2018, Congress updated the Agricultural Improvement Act of 2018, more commonly known as the Farm Bill. This revision rescheduled and redefined CBD as: 
"The plant Cannabis sativa L. and any part of that plant, including the seeds thereof and all derivatives, extracts, cannabinoids, isomers, acids, salts, and salts of isomers, whether growing or not, with a delta-9 tetrahydrocannabinol concentration of not more than 0.3 percent on a dry weight basis."
The Farm Bill made it legal for hemp-based CBD to be cultivated, transported, and sold nationwide. 
At Resilience, every one of our products aligns with federal regulations and standards, thus ensuring that you're receiving a safe and legal product. 
Will CBD Get You High? 
No. Every Resilience CBD product uses hemp derived CBD, meaning it contains less than .3% THC. 
THC is the psychotropic cannabinoid most prominent within the marijuana plant. It's responsible for the "high" feeling that people typically associate with cannabis use. Cannabis-derived CBD will typically have much higher levels of THC. 
As a result, this form of CBD is illegal federally but legal in certain states. 
Will CBD Make You Fail a Drug Test?     
Similarly, hemp-based CBD will most likely not make you fail a drug test, as long as it contains less than .3% THC. Urine drug tests—the most common of which is the "immunoassay test"—typically targets the following substances:
Alcohol

Amphetamines

Benzodiazepines

Opiates

Cocaine

Cannabis
In regard to cannabis, federal workplace drug tests establish cut-off values far above the .3% concentration rate to ensure that trace amounts will not trigger a positive test. That said, while the risk is low, your personal biochemistry could have an impact on test results, seeing as even eating poppy seeds can occasionally result in a positive test for opioids. 
If you're concerned about a drug test but still want to take CBD, you can instead purchase Isolate CBD oil, which is CBD in its purest form and 100% THC free. 
How Old Do You Have to Be To Buy CBD? 
The answer to that question is: it depends. Generally speaking, you have to be 18 or older. But in certain states, you have to be 21 to purchase CBD online or in stores. 
What Types of CBD Products Are Available? 
There are several different ways to enjoy the health, wellness, and vitality benefits of CBD. At Resilience, we provide customers with five unique delivery methods:
1. Oils – Are taken sublingually using a dropper. They come in a full spectrum or isolate form. There are many CBD oil uses. 
2. Chewables – CBD can also be consumed as an on-the-go snack. Resilience offers standard CBD gummies as well as vegan CBD gummies. 
3. Topicals – Are made for athletes who need to immediately target discomfort and exercise-induced inflammation at their source. Whether it's a cream or a lotion, CBD balms are rubbed on for instant relief. 
4. Softgels – You can use a nanoemulsion-based delivery system for easy application and maxim absorption. Depending on what effects you want from your CBD, softgels can be targeted for general use, rest, or recovery. 
5. Bath Bombs – Like topicals, bath bombs are created to soothe and uplift sore and achy muscles. Just throw them in the bath, hop in, soak, and let the CBD go to work.    
Is CBD Safe? 
CBD is safe, especially if you follow the suggested dosage. With that said, before you ever incorporate something new into your daily health routine, it's wise to first consult with your doctor. 
How Much CBD Should I Use Daily? 
Once more, the answer to that depends on you. 
The optimal dosage varies depending on your age, size, and health status. For the vast majority of consumers, we recommend that you start at or below the recommended dosage. If you feel as if you're not receiving the full benefits, slowly ramp up the dosage.
It's important to note that CBD is optimally used over time on a consistent basis. Results will be improved over a slapdash administration of CBD. Incorporating it as a daily part of your recovery routine will establish a baseline that will help you determine the most effective dosage.    
How Long Does it Take for CBD to Take Effect, and How Long Will Those Effects Last?  
Several factors can impact the rate and duration of CBD's impact, including:
Age

Sex

Height and weight

Metabolism

Delivery method 

Dosage

Frequency of use 
Typically, you will start to feel CBD's calming effect within 15 to 60 minutes of application. And this could last approximately 4 to 6 hours.  
Resilience CBD 
Every day, athletes across the country turn to CBD to help them supercharge their recovery. 
So long as your CBD is hemp-based, it will be safe and legal. But remember, there are far too many shoddy CBD products on the market. That's why it's essential that you know your CBD source and ensure that every one of your products has been third-party lab tested and certified. 
At Resilience, we create premium CBD for active lifestyles. Armed with this incredible product, you can expect several benefits, including: 
Sleep support 

Discomfort and ache relief 

Mood improvement

Energy boost

Stress relief 
Are you ready to see how adding CBD to your workout routine can help you crush your goals? Perfect. You're in the right place. 
---
Sources
NCBI. Cannabis, cannabinoids, and health. https://www.ncbi.nlm.nih.gov/pmc/articles/PMC5741114/#:~:text
Cannabis Reports. Which States Grow The Most Industrial Hemp? (Updated 2020). https://cannabisreports.org/hemp/which-states-grow-the-most-industrial-hemp-updated-2020
NCBI. Cannabis sativa: The Plant of the Thousand and One Molecules. https://www.ncbi.nlm.nih.gov/pmc/articles/PMC4740396
FDA. FDA Regulation of Cannabis and Cannabis-Derived Products, Including Cannabidiol (CBD). https://www.fda.gov/news-events/public-health-focus/fda-regulation-cannabis-and-cannabis-derived-products-including-cannabidiol-cbd
Mayo Clinic Proceedings. Clinical Interpretation of Urine Drug Tests. https://www.mayoclinicproceedings.org/article/S0025-6196(16)30825-4/fulltext#sec2.1