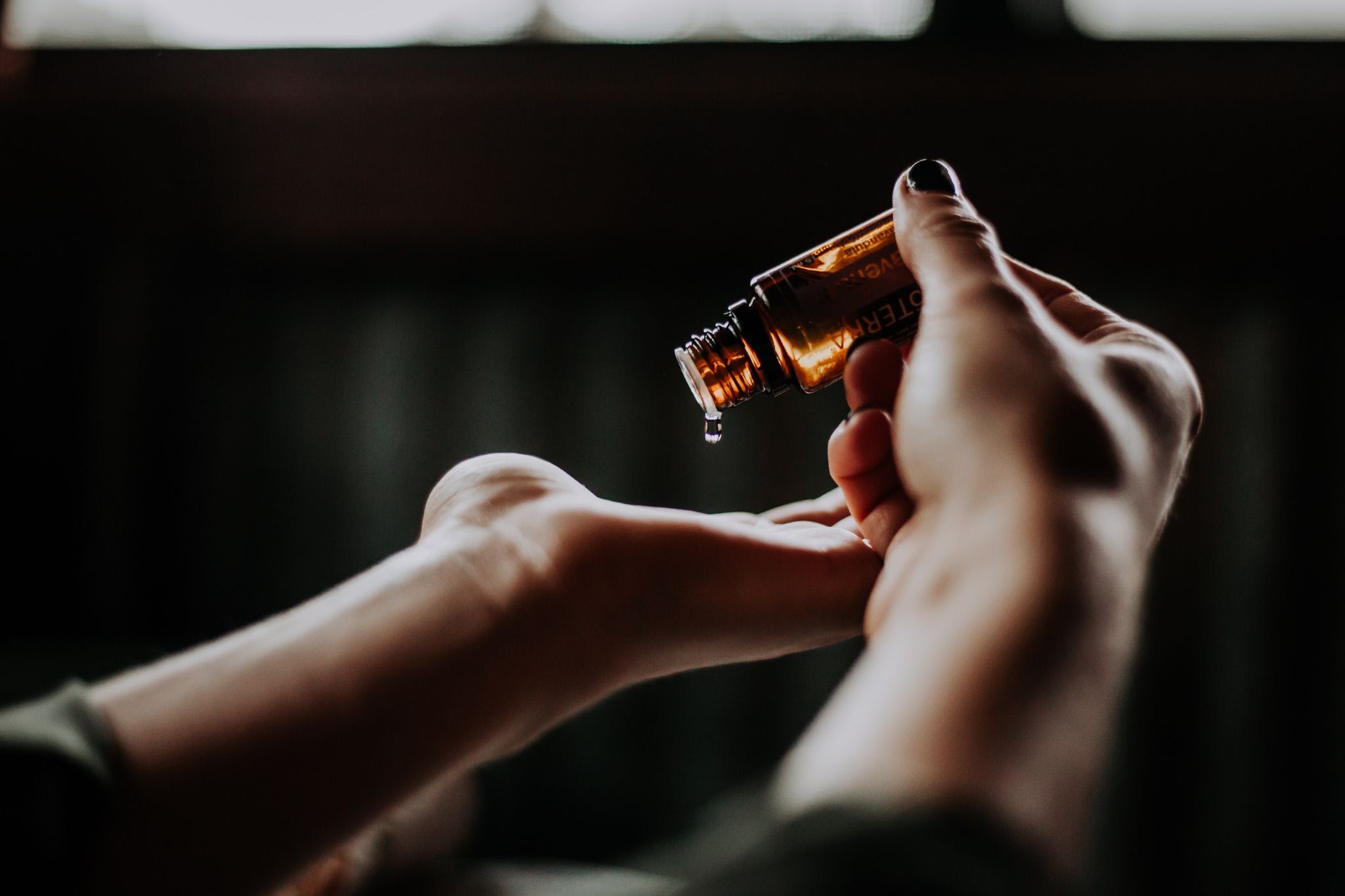 June 17, 2021
Maybe your partner is reeling from a particularly difficult workout and their soreness has them hobbling from room to room, or perhaps they just had a really tough day at work—hours spent looking down at a computer screen definitely doesn't improve neck troubles.
No matter the reason, giving your partner a CBD infused massage is a great way to show your partner that you care—and jumpstart their recovery with the calming powers of cannabinoids. 
Here we've outlined a step-by-step guide to giving great CBD massages. 
Key takeaways: 
Using CBD in a massage can help reduce exercise-induced inflammation, stimulate relaxation, and help curb feelings of unease. 

CBD can be added to certain massage oils to enhance their effect. 

You can use CBD during the massage and

after

to help induce a sense of relaxation. 
Potential Benefits of Topical CBD
Before we dive into the how-to guide, understanding the benefits of a CBD massage oil or topical lotion will elevate your massage experience—it might even be a great tableside conversation, too. 
CBD—or cannabidiol—is a natural substance that comes from the hemp plant. It's non-psychoactive and won't produce any feelings of being "high," so you won't have to worry about giving your partner any disclaimers before beginning the massage. 
A CBD infused massage offers more benefits than just a regular massage. Topical CBD is absorbed through your skin and works within your body to regulate your body's systems and produce calming effects for both the mind and body:
Supports relaxation

– Relaxation is the only requirement for a good massage. So, let CBD do half the work for you. After a long day, your partner is probably stressed, aggravated, and in need of a much-awaited break from real life—and your soothing touch! While you prepare the massage room, craft a quick CBD-infused cocktail to jumpstart your partner's journey into a cocoon of CBD-instilled calm. 

Reduces post-exercise inflammation

– Did your partner just get home from a grueling leg workout? Are their arms complete jello after a morning of bench-pressing? CBD can fix that. Lather your partner with a few spots of CBD lotion for an excellent massage that'll ease stiffness in no time. 

Supports healthy sleep cycles

– Who hasn't wanted to fall asleep during a massage? With CBD, your partner just might slip into never-never land as you lull them to sleep with a relaxing rub down. CBD is thought to work with the endocannabinoid system (ECS) to regulate sleep cycles and have you falling asleep a lot quicker—and deeper. 
Ultimate CBD Massage Guide: 
#1 Prepare the Space
Prepare a tranquil space within your home to help your partner unwind with imaginings of lapping ocean waves, aromatic lavender fields, and drizzling summer rain:
The CBD oils and lotions

– When looking for the right CBD massage oil,

lotion

or CBD topical product to use on your partner, look for a CBD product that is third-party tested This ensures that the THC levels are under the legal limit of 0.3% and that the purity and quality of the extract are verified.

Resilience CBD

's CBD body lotion is made with lemongrass, argan oil, aloe vera, coconut oil, and shea butter for an extra boost of sweet relaxation. Massages are one of the

best ways to use CBD oil

!

The massage area

– Whether you're using a professional-grade massage therapy table or opting for your guest bed, make the surface as comfortable as possible. While massage tables already provide a space for your partner to rest their head and breathe easily, you may have to use a little imagination to achieve the same effect on a bed. If you've ever created a pillow fort, this is your time to shine: Elevate your partner's head with a few pillows or blankets to make sure they're breathing easily, even when lying on their stomach. 

The ambiance

– Ambience is everything. The first thing? Lighting. Dim the lights, turn on a Himalayan salt lamp or even get a bit funky with colored lighting—green, blue, and purple are known to reduce stress and add an extra sense of calmness into your space.

Even consider hooking your Bluetooth speaker up to sounds of the rainforest or coffee shop jazz. 

The aroma

– Ocean-scented candles can make a space feel and smell great. But the true aroma warriors are essential oils. Invest in an oil diffuser or sprinkle a few drops on the pillows and blankets. Lavender is one of the most calming scents, but you can also try bergamot—it's a great mood booster and a perfect option if your partner has had a particularly hard day.
#2 Begin the CBD  Massage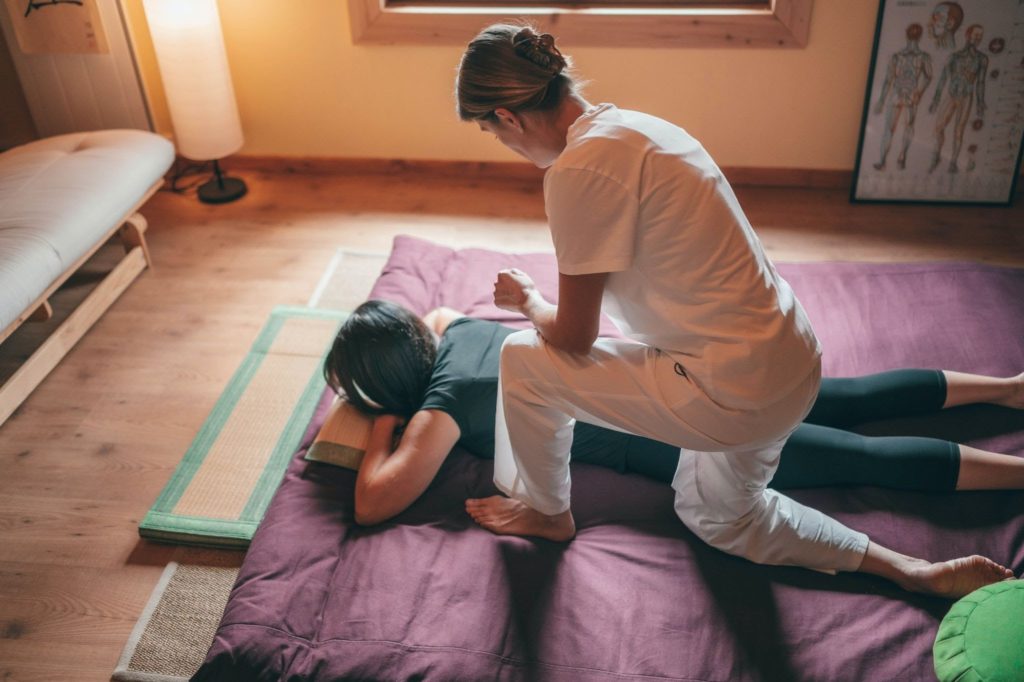 After preparing the room, it's time to dig in—literally. Massages are a great way to improve circulation, relax the muscles, and reduce any mental stress (that's a lot like CBD!). 
On that note, you'll want to talk to your partner to see which areas need the most work so they can get the most out of the massage:
Head

– If your partner is experiencing tension in their head, begin by lathering up your fingers with a CBD oil or lotion (start with a small amount and add more if needed). Your partner can be either seated or lying down. Then, gently massage their temples, circulating your fingers in slow movements using the oil or lotion. You can then work in small circles and gradually move up their scalp. 

Neck

– If your partner is feeling soreness or pain in their neck from a straining workout or un-ergonomic work seating, a neck massage may do just the trick. First, have them sit down, then cup the back of their neck with one hand while gently rubbing the thumb of your other hand up and down the neck. Of course, don't forget a few dro

ps of CBD massage lotion t

o ensure the massage is extra effective—and calming. 

Shoulders and Upper Back

– Lateral raises, shoulder presses, and tricep bench dips can be brutal on the shoulders. A shoulder massage can help reduce muscle tension and post-exercise inflammation, especially if you're using CBD. To begin, have your partner sit upright, then place your hands on their shoulders, gently kneading each side of the neck with a CBD oil or lotion. Increase pressure as you go, but be sure to be sensitive to your partner's aches. Then, using a "thumb crawling" technique, press both thumbs down on each shoulder and move them toward the spine in 0.5-inch intervals until they meet, then back out again. 

Lower Back

– Heavy lifting can cause severe lower back soreness, or sometimes it's just due to normal wear and tear. When massaging the lower back, lather up with an oil or lotion and have your partner lay on their stomach. Remember to never apply pressure directly to the spine, as this can be very dangerous. When massaging your partner, place each hand flat on your partner's back and press upward firmly. Then lift your hands up and do it again. You'll then want to apply circular motions to their hips using your palms and press down with your thumbs to relieve any soreness in particularly stiff areas. 

Legs

– Hamstrings and calves are notorious for stiffness, especially after a workout. Release a bit of tension by applying oil to your hands and massaging the calves in large strokes, moving upward toward the heart to increase circulation. When massaging the thighs, squeeze the upper legs with your hands to stimulate the muscles and release any built-up lactic acid. 

Feet

– If you want to make a foot massage extra special, prepare a warm foot bath for your partner to relax the muscles. You can even throw in a

CBD bath bomb

. After their feet are dried, rub the arches of their feet in an up-down motion using your thumb. This part may be especially ticklish, so look out for any flying limbs. You can also apply thumb pressure to their heels, bend their toes, and spread their foot by holding each side of the foot and gently pulling it outward. Pressure points are also a thing—download a reflexology chart to accurately target your partner's foot aches

and

their corresponding organs. 
While CBD is not hallucinogenic, a CBD-infused massage is sure to have your partner seeing stars—or just one, you. For optimal relaxation, finish the massage therapy with a few deep breaths—deep breathing can decrease stress, lower your heart rate, and reduce stiffness.
CBD Massage Alternatives
If your partner would rather run across a field of hot stones barefoot than get a massage, you can try a different CBD treatment to share some intimate and relaxing couple time:
CBD bath bombs

– Draw a CBD-infused bath with Resilience CBD's

Recover

and

Revive

bath bombs. They're rich in CBD and minerals for a fully therapeutic experience. Dim the lights, play a little Norah Jones, and your partner will be drifting off into cannabinoid heaven before they can say "CBD."

CBD gummies

– Cook up a gourmet meal complete with saucy salmon, decadent mashed potatoes, and maybe a

CBD gummy

sundae for dessert. Go all the way with a sundae buffet—chocolate syrup, sprinkles, whipped cream—your partner will call you a sweetie for more reasons than one. 

Oral CBD oil

– The great thing about

CBD oil

is that you can infuse it into just about anything. Cultivate a tranquil weekend brunch with CBD lattes or arrange a relaxing CBD cook sesh with your favorite person. 
Unwind with Resilience CBD
It can be challenging to unwind and recover after a particularly grueling day, but using a CBD product will make it that much easier to recover and connect. 
With Resilience CBD's collection of CBD oils, CBD bath bombs, CBD gummies, and more, you're equipped with third-party tested CBD that helps you recover and restore your body and mind. 
And when it comes to giving a CBD infused massage, you need the highest quality ingredients. For that, there's us. 
---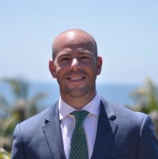 Written by: Michael Tatz | Linkedin
Michael Tatz is the Co-Founder of Resilience CBD,  and a passionate leader in the health & fitness world helping others rise to and crush their wildest goals.  A former Division 1 college wrestler,  Army Officer,  and investment manager at Goldman Sachs,  he has pushed his body and mind to the limits on the mats, dressed in camo,  and in the boardroom.
Today, he spends his time leading Resilience CBD to develop the absolute best recovery products for athletes everywhere.  Resilience was founded after CBD personally impacted Michael's life,  and the brand was built to partner with everyday athletes in pursuit of conquering their most difficult challenges,  rebounding after their toughest performances,  and rising to their goals that once seemed impossible. 
Sources: 
Moffitt Cancer Center. Color Your World To Relieve Stress.  https://moffitt.org/endeavor/archive/color-your-world-to-relieve-stress/
Cinta Aveda Institute. 4 Benefits of Bergamot Oil. https://blog.cintaaveda.edu/2015/11/4-benefits-of-bergamot-oil/ 
University of Michigan. Shoulder and Neck Massage. https://www.uofmhealth.org/health-library/ta4743 
Harvard Health Publishing. Relaxation techniques: Breath control helps quell errant stress response. https://www.health.harvard.edu/mind-and-mood/relaxation-techniques-breath-control-helps-quell-errant-stress-response